What now? - The future of Indian test batting after Rahul Dravid
1.64K //
23 Mar 2012, 17:08 IST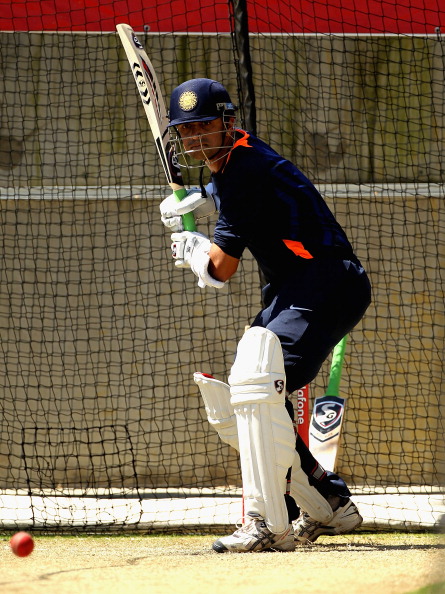 Everyone including his wife has written a tribute to Rahul Dravid and to be fair, he deserves it. The man who went without much applause in his career is finally being applauded in a manner in which he deserves. In Rahul Dravid, I think we had a player who we will miss more now that he's gone. But now that he has gone, we must figure out what in the world to do with our batting line-up.
I don't have the faintest inkling to what Sachin and Laxman are thinking, so i'll assume that they are not going anywhere for the next couple of series and thus pose my present conundrum – What now?
One of the reasons Sehwag's complete hit or miss nature hasn't hurt us as bad over the past decade, has been the presence of a reassuring Rahul Dravid after Sehwag's dismissal. A new number 3, padded up with Sehwag on the crease, at times may as well wear the helmet and be ready to go. That's a lot of pressure to pile on a young batsman such as Kohli, but he has managed to absorb the pressure and perform in ODI's, so he seems almost a natural option.
Now coming to the more vexing problem which is Virender Sehwag. He is now 33 years old and he has expressed a desire to move down the order when the seniors retire. So instead of inducting another new fellow in the middle order, you move Sehwag down the order and look for an opener instead. It's a somewhat trickier option as there is a smaller pool of batsmen to pick from and I would assume selectors would normally look for people who open for their state side in the Ranji Trophy.
So they could be tempted to give Murali Vijay another go, or someone like Abhinav Mukund one more shot. But the problem with that option is that Mukund has an average of 20 something from 10 innings, while Vijay has an average of 30 from 20 innings, however remove the matches played at home and only look at away games, which is where Mukund has played all his games, Vijay's average drops to 19 from 12 innings. So both don't really make for spectacular numbers or inspire much confidence.
Or you could go for completely new faces and go in for Ajinkya Rahane, who has a decent first class record and showed fleeting glimpses during the ODI's in England, that he could counter-attack the new ball with some good clean cricketing shots. He may be a risky choice but he is only 23, so if he succeeds we have a long term prospect in hand. He would be my choice if the selectors decided to shake things around and move Sehwag to the middle order.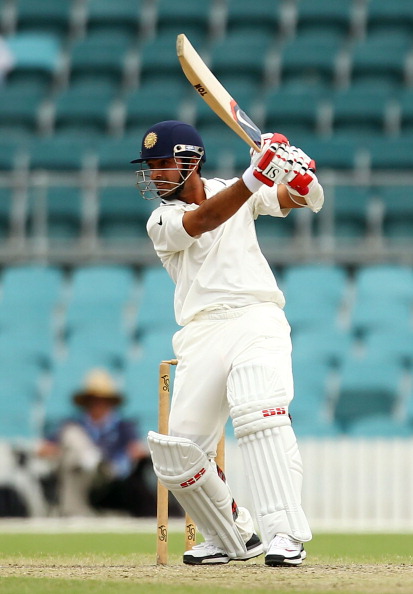 In the extreme likelihood that the selection committee decides to persist with Sehwag as an opener, the debate then moves on to what should the middle order look like. Safely assuming that Sachin will remain at No. 4, do you promote Kohli to No. 3 or do you move VVS Laxman to No. 3, and move Kohli to No. 5 instead in order to groom him to eventually take over Tendulkar's slot. If that's the case, we'd be needing to start looking for a new No. 6 batsman. Basically the question is, do you fill your best batsman in whatever positions are available, or do you pick a person for a spot, like you would ordinarily do with your opening batsmen? I'm not against moving Kohli or Laxman to No. 3 quite frankly, and a new batsman would have an easier time at No. 6 if his top order is doing well, which they are more than likely to do in Indian conditions for the next 18 months. But the selectors will have to ensure in that situation, that they pick a batsman with no obvious flaws to a particular delivery, especially short pitched bowling, because the Suresh Raina experiment showed extremely clearly that if a batsman is unable to get past that flaw through his technique, he may flourish in Indian conditions but the moment the team tours overseas, he becomes dead weight.
In that situation the selectors may be tempted to go in with Cheteshwar Pujara, even though he has not done much barring his 72 on debut against the visiting Australians. I would pick him on the strength of his debut performance. In a pressure situation he was promoted on debut, and with his brief counter-attack he blunted a good portion of the Aussie spirit in that chase. The ability to handle the pressure on debut still counts for a lot, and he also seemed to have the technique to be able to play a long innings once he gets in, his past first class performances being a testament to that fact. The arguments against him are many as he has been injured twice in quick succession for long periods of time and has not done much in domestic cricket since his comeback from injury.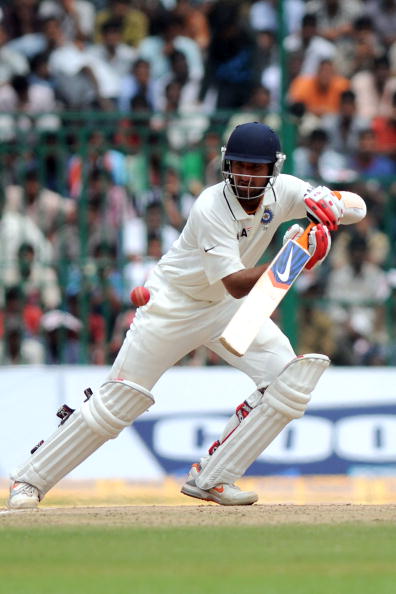 If not Pujara, then who? A dubious case can be made for Rohit Sharma, who was in great form and never played in the Australian tour. And when got the chance after sitting on the bench for the better part of two months, was not able to justify the faith completely. He has been a trifle unlucky, and mostly daft in his shot selection. Though he's a talented player, he just doesn't seem to have the attention span more than that of a 12 year old player. And the reason I am so critical of Rohit Sharma is that he can be only described as a complete waste of cricketing, and specifically batting talent. His fielding is a huge plus, and he could have (and still may) been such a wonderful find for the Indian cricket team across all formats.
So the Indian selectors will probably look at Pujara, Rohit Sharma, Manoj Tiwary, maybe even Badrinath, who has been a stellar performer in the domestic circuit but has age against him. Being 30 plus, I doubt the Indian selectors will look at him as a long term prospect. My only hope is that whoever they pick, has the same desire of wanting to become a test cricketer as much as Rahul Dravid had back in 1996. Also, he should now get an extended run in the side and not spend his prime years of learning and growing as a batsman, warming the bench or fetching drinks.