With a heart of "gold" - Suresh Raina
1.84K //
28 Nov 2012, 01:22 IST
Suresh Raina isn't someone likely to go down in the history books as the greatest player like Sachin Tendulkar, neither a crowd puller like Virender Sehwag nor a match winner like MS Dhoni. But there is something about him which makes us sit up and take notice of him every time he walks out on the field. His child like enthusiasm,the spring in his footsteps whenever he walks in to field, are hard to ignore.
Suresh Raina is an "out of the box" player who builds his innings in his own style. Having been thrust into the international scenario at an early age, Raina has managed his career quite well. Raina, though full of enthusiasm like a child, has gone through a lot in his childhood and the maturity we see in him today is a result of the struggles he was forced to endure at a tender age. Like all stars, he has been through a rough path, a path full of thorns and has sacrificed his entire teenage to fight through it and play cricket.
Raina made his debut in the year 2005 against the Lankans. He did not have the best of the seasons and was merely used as a replacement for a senior player in case of an injury. He was not able to cement his place in the heavyweight middle order, so he was constantly in and out of the team. Opportunity knocked at his doors one more time, for the talent and commitment he had towards cricket. Raina was picked to play for the Chennai Super Kings in IPL. He had a terrific tournament in 2008 and was rewarded with a place in the Indian limited overs side. He started taking giant strides to cement the place in the team. His determination and grit paid off as he played brilliantly throughout 2008. His consecutive man of the match performances in the Asia cup are a testament to his ability and prowess.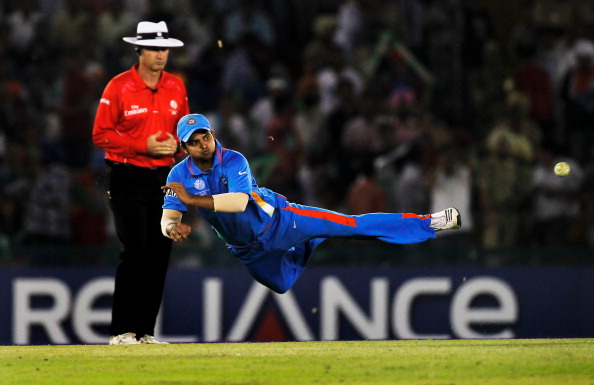 Raina is a trusted confidante of Indian skipper MS Dhoni when it comes to fielding and finishing a game. Raina has done both to perfection, having been the trend setter for fielding in a country where only batting is considered fancy and worthwhile. Raina has pulled off some near impossible catches and made it look so simple. His fielding has been immaculate, saving almost 10-15 runs every match. He patrols the cover region like a tiger waiting to pounce on the ball. He repeats the procedure for every single ball, "going back to his place, waiting for the bowler's run up and walking in" – perfect text book stuff for youngsters who want to learn how to field properly. He has never missed this procedure even once in his entire career. He is disciplined at what he does –  a mantra to succeed, not only in cricket but also in life.
"Aggression with caution" – is his mantra and he has been doing that successfully ever since he started playing international cricket. He is a versatile cricketer who can shift gears at will and can change the fate of a match with his own bat. The hoick over mid wicket and the slog over long-on are his trademark shots which has fetched him loads of runs.
The only Indian to have centuries in all the three format and the highest run getter in IPL, Raina has been quite prolific in limited overs cricket throughout the years. The century against South Africa in WT20 was a brilliant knock mixed with some out of the world batting and extreme aggression, taming a bowling attack which is considered to be one of the best. His test debut was a memorable one against Sri Lanka, playing in a difficult situation, giving company to the master. He played like a pro in his very first match, waiting for the loose balls. It was a crucial match for India and Raina's knock was very important for the team's chances in the series. Without his century, India would not have been able to draw the series.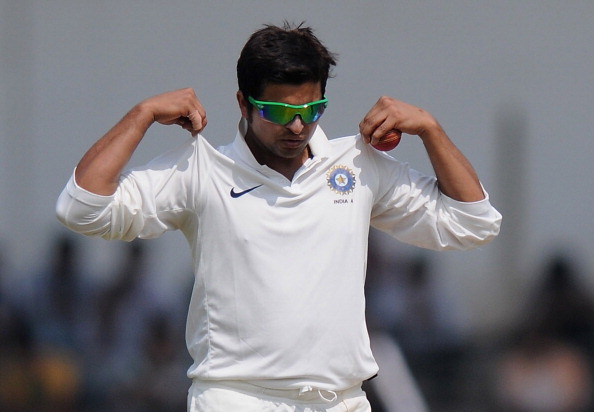 Tough times have dogged even the best of people. But it tends to bring out the best in Raina. Though he has been having a poor season, he will bounce back for sure. He needs to back himself and tackle his weakness like the way he tackles the ball while fielding. He is a class player and has the ability to mould his game according to the situation. The hunger is there within and that is a positive sign for any cricketer who wishes to take his game up.
It was his birthday yesterday and I take this opportunity to wish him a very happy birthday!