Yousuf and Younis banned for life by the PCB
773 //
10 Mar 2010, 14:44 IST
The Pakistan Cricket Board is on a high again ! Guess they cannot give corporal punishments so they resorted to serving life term .
PCB has imposed ban on Mohammad Yousuf and Younis Khan for life time.  Along with them, Shoaib Malik and Rana Naved-ul-Hasan have been slammed a ban of 1 year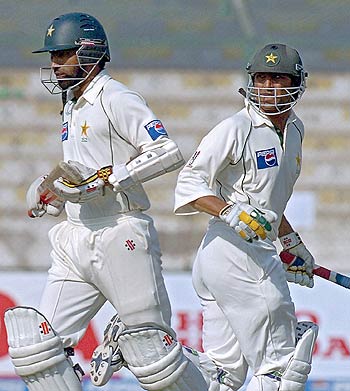 While, Shahid Afridi and Akmal brothers- Kamaran and Umar have escaped with just fines. Afridi, who was found tampering the ball in Australia has to pay a sum of 3 million Rupees.
Umar Akmal has to pay 2 million along with his elder brother Kamaran, for a sum of 3 million Rupees. Both the brothers were found not abiding the rules of PCB.
Along with the ban for Malik and Rana Naved, they also have to pay Rs. 2 million each.
The PCB has done a clean up of their team with severe punishments to the players. Now, with there ban, some new faces will be seen in the T20 World Cup starting on April 30th in West Indies.
The Board has told the players are banned  because they were guilty of making groups inside the team.
I don't think this surprises an average cricket fan as they have been served a bouncer from PCB time and time again. Nor will anyone be surpriser when the PCB revokes their decision.
Anyways lets get ready to see some new young faces in the Pakistani side.