Asian Cycling: Deborah aims for gold in Sprint
785 //
09 Mar 2013, 19:49 IST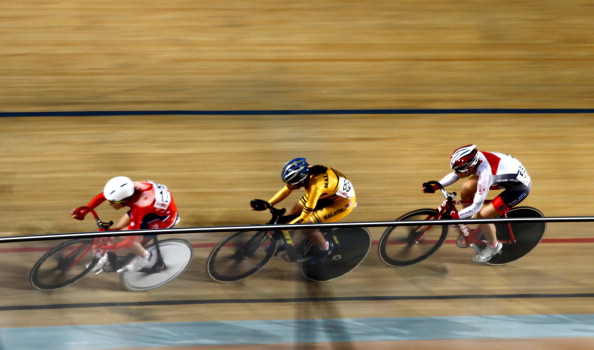 New Delhi - On the third day of the Asian Cycling Championship, Deborah from the Andaman and Nicobar Islands assured India a historic second medal in the Asian Cycling Championship on Saturday.
"I always race to win and I am fearless," said Deborah.
Deborah staved off a stiff semifinal challenge from Malaysia's Farihah Sha (women junior – Sprint) to set up a final against Korea's Yeonhee Jang, who beat compatriot Sarang Im in the other semifinal clash at the Indira Gandhi Velodrome here.
Deborah will compete for medals in Sprint and Team Pursuit categories Monday.
"I had put the past behind me to begin afresh today. My start was good and keeping a close watch on my rival I completed the lap comfortably. But my team manager said I beat the Malaysian only by 0.05 seconds to qualify for the final," said the teenager.
"My Korean opponent in Monday's final is strong but I will enter the arena with an open mind and aim for the gold."
After putting India in medal reckoning of the Team Pursuit (3 km) event, she was not content and determined to help India win at least one medal in her Sprint Women event.
The 17-year-old ensured the country with only a second individual medal for India's best ever showing in the prestigious continental meet.
"Deborah will rest her limbs today so that she is ready for the race. Who knows, she can even fetch us the first gold," said team manager S. Radhakrishnan.