Asian Cycling: Manorama helps Deborah complete hat-trick
985 //
10 Mar 2013, 19:33 IST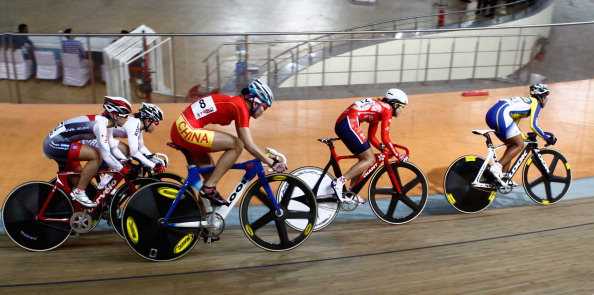 New Delhi - Deborah of Andaman and Nicobar Islands completed a hat-trick of medals in the Asian Cycling Championship here on Sunday with the help of Manipur's T. Manorama Devi.
The Indian duo clocked 38.645 sec to win the bronze in the women's junior team sprint ahead of Malaysia's Farihah Shahwati Mohamad Adnan and Nurul Alissa Mohamad Azman, who timed 38.793.
Thanks to Manorama and Deborah's effort, India has been assured of a third medal in the competition. Deoborah won the bronze in the 500 metre time trial and faces South Korean Yeonhee Jang in the women's junior sprint on Monday.
Deborah has hogged the limelight so far but on Sunday the 16-year-old Manorama was in focus. The pair complimented each other well in the two lap sprint, opening up a sizeable gap in the opening lap at the Indira Gandhi velodrome. The Malaysians narrowed the gap in the second lap but it was not enough to trouble the Indians.
"We did not get the equipments in time but still we were able to win a medal. The fact that Deborah and I were training here since June also made a difference," said the Imphal based Manorama.
The diminutive rider took up to cycling five years ago and since then has won six gold and 10 silver medals in the national championships.
"This was my first ever international competition. I hope this effort makes my parents happy," she said referring to her ailing father.
Asked why she chose cycling, Manorama said: "I love cycling. Football is my first love but I only like to watch that on television."
Chinese Taipei girls Yu Shiou Cheng and Yu Ting Hung won the gold medal with 37.219, leaving behind the South Koreans Sarang Im and Yeonhee Jang, who recorded 37.563.