Asian Cycling: Manorama sprints to silver
870 //
11 Mar 2013, 19:57 IST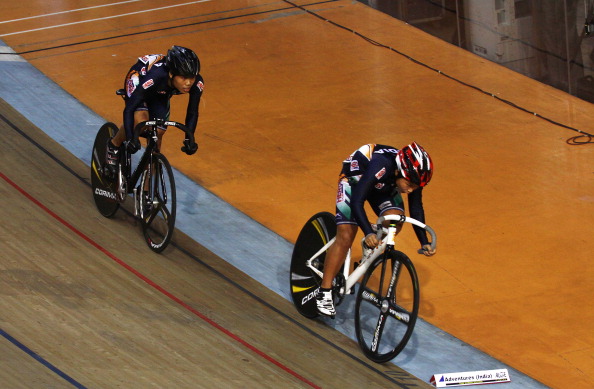 New Delhi - Deborah brought the maximum laurels for India in the track events of the Hero Asian Cycling Championships before T. Manorama Devi capped off the home team's effort with a stellar sprint on the concluding day of the competition here Monday.
Sixteen-year-old Manorama rode the race of her life to win silver in the women's junior keirin.
Deborah took her third medal of the championships after settling for silver in the women's junior sprint. She had won the bronze in the 500m time trial to go with another bronze in the team sprint alongside Manorama.
India ended with four medals in the junior category while the seniors drew a blank.
The most enjoyable moment for the sparse crowd at the Indira Gandhi velodrome came when Manorama overtook three riders in the final few seconds of the eight lap race to seal a podium spot. Her compatriot Deborah had a rare failure in the competition as she finished sixth and last.
The keirin gold was won by Chinese Taipei's Yu Shiou Cheng while Korea's Yeonhee Jang took the bronze.
"I could not find an opening in the initial laps. I tried going for the upper part of the track but was blocked again. Then I had to the try the inside line and fortunately that worked," said Manipur-based Manorama.
While Coach Rumi Chatterjee was happy for Manorama, she was disappointed at Deborah missing out.
"Deborah's opponents had realized that she was the main threat, so they blocked her right from the word go," said Rumi adding that her effort had nothing do with the fatigue of taking part in most of the junior events.
Impressed by the duo's performance, the Cycle Federation of India is planning to send them for training at the International Cycle Union academy in Switzerland.
Earlier Monday, Deborah lost the sprint final to Yeonhee Jang. The bronze went to Malaysian Farihah Shah Mohamad Adnan.
The road race events of the championships will take place at the Buddh International Circuit (BIC) starting Wednesday.