Asian Cycling: Visa woes hit Iran, Pakistan
626 //
04 Mar 2013, 18:29 IST
New Delhi, March 4 (IANS)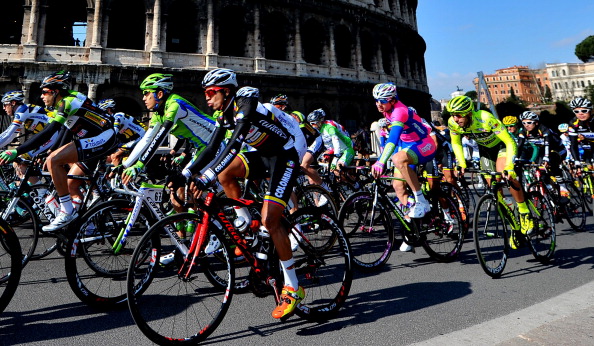 Asian cycling giants Iran and cyclists from Pakistan and Afghanistan are unlikely to compete in the Asian Championships starting here Thursday owing to visa issues.
Cycle Federation of India (CFI) secretary general Onkar Singh told IANS Monday that cyclists of the three countries are yet to get clearance from the home ministry following which the ministry of external affairs will issue the visas.
"We have given all the information the Intelligence Bureau (which falls under the home ministry) asked for. The officials of these countries and I are in constant touch and they are worried about their participation. As organisers, we are particularly worried about Iran. The event will lose credibility if they don't compete. Though it looks unlikely, I hope Iran get it (clearance) at the last moment," said Onkar Singh.
Home ministry officials were not available for comment.
The CFI has received entries of Iranian cyclists including of 2006 and 2010 Asian champion Mehdi Sohrabi. In a media interaction Monday, CFI claimed they have received around 800 entries from 29 countries.
The event's star attraction will be Chinese woman rider Shuang Guo, who won two silver medals and a bronze at the London Olympics. The other big names are Hong Kong's Wai Sze Lee and Malaysian Azizulhasni B. Hawang.
Hopes of the large Indian squad depend on Amarjit Singh, C. Rajesh, Bikram Singh, Amrit Singh and Deborah, who will take part in the junior girls' time trial.