Contador calm over licence dispute
595 //
05 Dec 2012, 00:22 IST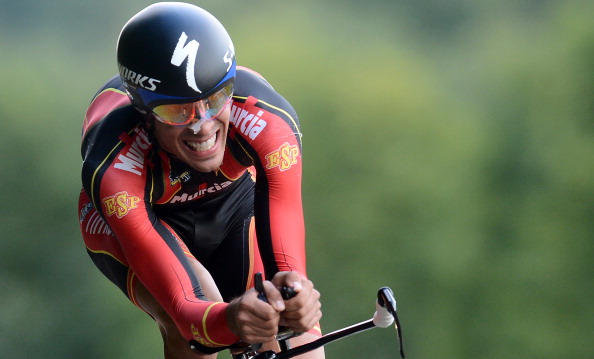 Moscow - Two-time Tour de France winner Alberto Contador is staying calm over a licence dispute that threatens to rule him out of cycling's biggest race next year.
Contador's Team Saxo-Tinkoff is vying for the sole remaining 2013 UCI ProTour licence with Argos-Shimano, which is ranked higher than Contador's team on recent results.
A UCI panel will decide which team receives the licence, which is needed to gain entry to the three Grand Tours – the Tour de France, Giro d'Italia and Vuelta a Espana – without having to receive a sought-after wildcard.
"I'm absolutely not worried about this," Contador said of the lack of a licence.
"Regarding which Grand Tours I will compete in, I still need to discuss this with the team management. Maybe they'll want me to go to all three."
Team sponsor Oleg Tinkov criticised the licensing system, where riders' performances are considered alongside financial factors amid fierce competition for places at the biggest races.
"Alberto Contador is a superstar, the best racer in the world, and I can't even remember the names of whoever Argos-Shimano have in their squad," he said.
"It's absolutely, obviously, a crazy situation. Personally, it's difficult for me to imagine a situation where we don't receive a licence."
Contador, 29, was handed a doping ban in February as a result of testing positive for the banned substance clenbuterol on the way to his 2010 Tour de France win, of which he was later stripped.
Contador retained his 2007 and 2009 Tour titles, as well as his 2008 Giro d'Italia win and his 2008 and 2012 wins in the Vuelta a Espana.