The Coorg Escapade - The ultimate trail run and much more
2.03K //
27 Mar 2015, 01:59 IST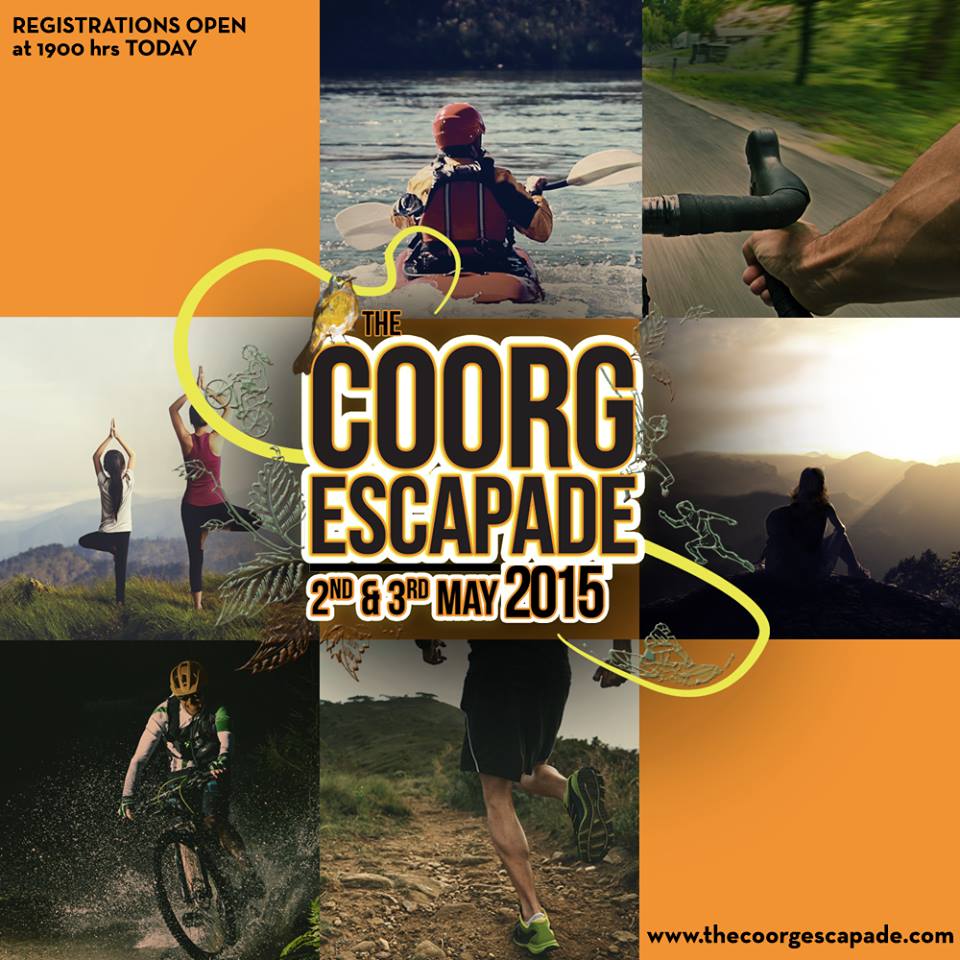 We present to you India's first fully fledged outdoor sports festival – 'The Coorg Escapade'. It will be held on the 2nd and 3rd of May this year.
The Coorg Escapade is a run like no other. This is not for the faint hearted. Runners will be taken on a magnificent route through hills, coffee plantations, woods and past waterfalls. All our efforts are focused on ensuring that it will be a breathtaking experience for the runners.
If you are a biker, here is an opportunity for you to try out your climbing skills - 'The Coorg Ascent'. A one of its kind event in the country, it is the road biking leg of 'The Coorg Escapade'. We invite you to experience the lush green cover of Mother Earth engulfing the pothole free serpentine tarmac. Taking cycling to the picturesque ascents of the land of coffee and pepper.
There is an unique proposition for athletes who are interested in participating in 3 events at The Coorg Escapade – 10K Trail Run, 40K Coorg Ascent Road Cycling Race & the100 metres Speed Kayaking Race.
The best performer among both males and females will win the coveted title of the 'Warrior of the hills'.
This adventure filled and adrenaline charged weekend will see events such as Trail Running, Road Cycling, Mountain Biking, Kayaking and yoga.
Almost all events are prize money based and our aim is to tap local talent and make it one of the most challenging yet satisfying events in the country.
Accompanying the events will be a beautiful evening under the stars with live music, food and a market selling local produce.
Participants will be exposed to Coorg culture and hospitality and we hope you will be left wanting more.
For more information log on to:
Our facebook page: https://www.facebook.com/thecoorgescapade
Our website: http://thecoorgescapade.com/
We look forward to seeing you in Coorg.