Cycling: Georges sacked after Giro dope test - team
News
11 Jun 2013, 19:07 IST
564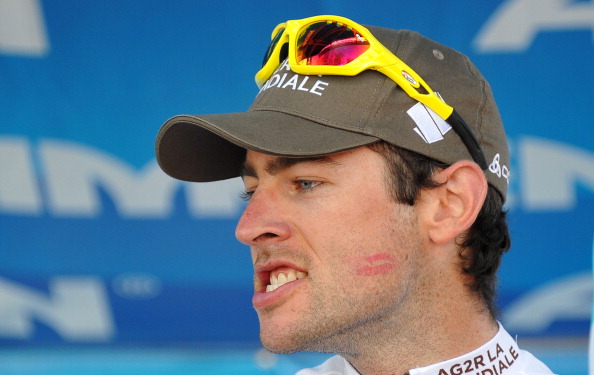 French rider Sylvain Georges has been sacked after testing positive for a banned substance during the Giro d'Italia, the AG2R team said on Tuesday.
"He (Georges) is no longer part of the business," team manager Vincent Lavenu said, warning of tough sanctions both for the team and the rider.
"You don't do it (sacking) easily. But we've got very strict internal rules. There was a definite breach."
A sporting sanction has yet to be imposed on the rider, after the stimulant heptaminol, which is found in some over-the-counter drugs to improve blood circulation, was discovered in his urine after the Giro's seventh stage.
Georges quit the Tour after the test.
"We know very well that our team can't make mistakes," said Lavenu, who withdrew his team for the following race in the world calendar, the Criterium du Dauphine, in line with the rules of the "clean" cycling movement, the MPCC.
Lavenu said that they would step up internal testing of riders and introduce tougher sanctions as a result of Georges' case.