Female British rider to race at MTB Himalaya 2013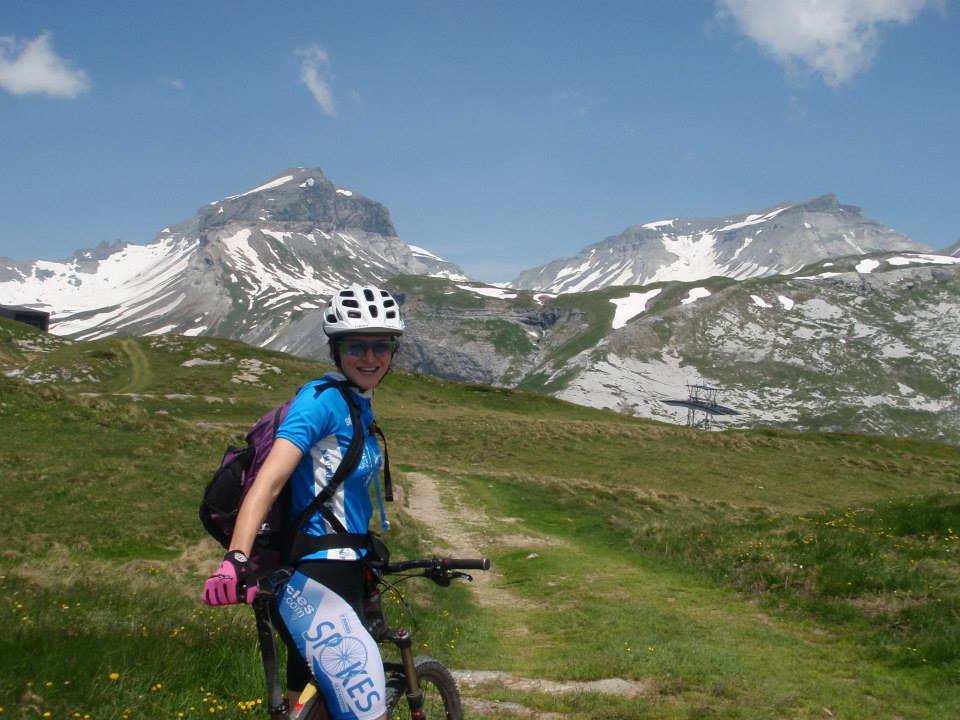 Name: Zoe Beesley
Category: Open Women Solo / Adviser
Nationality: United Kingdom
Age: 25
MTB Himalaya 2013 has a vision of bringing India on the world map of cycling. In accordance with this goal, MTB Himalaya strives to get top international riders to come and race in India. There is no bigger inspiration or motivation than to see top talent from across the world in your own country.
We are pleased to announce the arrival of Zoe Beesley. Some people like the beaches and the sun while some like mountains and the mud; Zoe, our rider from the UK, falls in the latter category. A school teacher and an avid traveller, Zoe has visited Shimla before.
She started cycling on a road bike while attending university but soon she felt the need to go beyond the tarmac. To better acclimatise to the single track conditions of mountain biking, Zoe shifted to fatter MTB tires and has never looked back since. Zoe has had the taste of a podium finish in the cross-country and endurance categories on many occasions, including the Trans Nepal and Scottish races. Zoe is planning to move to New Zealand by the end of this year.
Over the last year, she has raced at the Trans Nepal and has been in love with the mesmerizing Himalayas ever since. When asked about why she wants to race at the MTB Himalaya, her answer was "why would you NOT want to race at the MTB Himalaya? There is nothing like waking up with the Himalayas on your doorstep and getting to explore them on two wheels. Dusty trails, lung busting climbs, epic descents, panoramic mountain views, like minded people and lots of curry!"
Zoe is planning not just to compete and have fun at HTM Himalaya 2013, but also to share her knowledge and experience about mountain biking and environment conservation with young kids of local schools during her month long stay in the state.
MTB Himalaya welcomes Zoe Beesley to the biggest event in Indian cycling! Going by her past record, we won't be surprised to see her on the podium this year.
"Zoe is an inspiration to us all and women in particular. The participation of female riders in adventure sports is broadly limited to a selected few. Addition of an international rider with ample experience will appeal to the adventurer in every one of us. Apart from this Zoe also plans to conduct workshops in various local schools to encourage interest in adventure sports in general and mountain biking and environment protection in particular. We at MTB Himalaya welcome Zoe for a fruitful and engaging experience." – Ashish Sood
Come watch her capture our hearts and burn those trails at MTB Himalaya 2013!
We wish Zoe all the best for her Indian odyssey.