Former Dutch cyclist Boogerd admits to doping
635 //
06 Mar 2013, 17:27 IST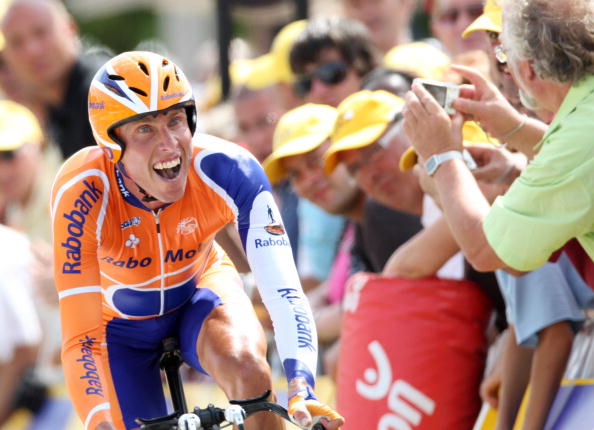 The Hague - Former Dutch cyclist Michael Boogerd Wednesday admitted to doping during ten years of his career.
Boogerd, one of the best Dutch cyclists of all-time, made his confession in three Dutch media, the newspapers NRC Next and De Telegraaf and television channel NOS.
The 40-year-old former rider, who was professional from 1993 until 2007, declared to have used EPO, blood transfusions and cortisones from 1997 until end of his career, Xinhua reports.
The highlights of his career, a climb stage to La Plagne in the Tour de France of 2002 and his victory in the Amstel Gold Race 1999, were achieved with the help of doping. His best performance in the Tour de France was a fifth place in the general classification in 1998.
Boogerd is the eighth former Rabobank cyclist to confess. Former teammates as Grischa Niermann, Levi Leipheimer, Michael Rasmussen, Danny Nelissen, Thomas Dekker, Steven de Jongh and Marc Lotz earlier admitted to have used illegal substances during their period at Rabobank, which quit as sponsor last year following doping revelations in cycling. In recent months, the pressure on Boogerd to confess was increasing in Dutch media and finally he did.
"I knew I had to tell my story," he told De Telegraaf. "I want to continue my life without that lie."
Boogerd said in the interview with the NOS that he did not constantly use doping.
"It was in periods, usually periods of training in preparation for races. I also rode many Tours clean," he said.
The Dutchman started using EPO in 1997 and later moved on with blood transfusions.
"EPO was too risky at a certain point of time," he said. "They could detect the use of EPO better at some point, so I went looking for something else."
According to Boogerd the use of doping at the Rabobank team was not as structural as was said about the use of doping in the US Postal team of Lance Armstrong. He claims to have acted on his own.
Boogerd is not planning to name people who helped him with using the doping. "I am responsible for my decision to take doping and I don't want to make someone else responsible for that. I'm not a traitor and keep my principles intact."
During his confession Boogerd explained the doping culture in cycling the 90s and why he acted the way he did. He caught increasing signals about the use of doping in the peloton. "It was a devil's dilemma. I wanted to go along with the top riders. In 1997 I made the choice to use. That was the turning point," Boogerd said.