Guide to No Cycling zones in Kolkata- 1 to 10 #CyKol
930 //
17 Mar 2012, 01:45 IST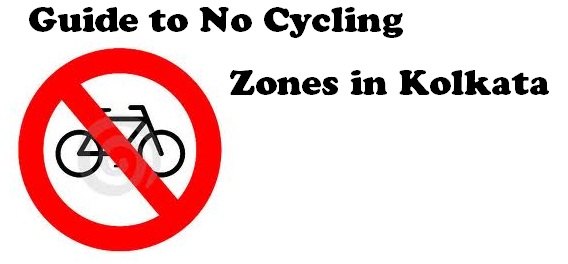 In a previous article, the whole issue of No Cycling zones in Kolkata was explained away. There are some 30 odd streets in Kolkata listed as No Cycling zones, and every one of them can be simply circumvented on your cycle. You don't need to keep your ride at home. You can cycle on to your destination irrespective of the number of no cycling zones on the way.
Here are some maps of No Cycling zones in Kolkata, as you can see they are simple enough to circumvent through bylanes:
__________________________________
Ashutosh Mukherjee road

Abhinandranath Thakur Sarani

AJC Bose road between Rawdon street and Cathedral road-

Bepin Behari Ganguly Street-
Brabourne road
Chittaranjan ave-
Council house street-

Gariahat road

Jawaharlal Nehru Road

Lal Bazaar street

To encourage cycling in Kolkata, the Avon India Cyclothon Kolkata- 2012 will be held on 18 March. To register, come over to Khudiram Bose wing of the Netaji Indoor Stadium between 10 AM and 7 PM on 17 March.
Details about the Cyclothon:
Email (General): info@indiacyclothon.com
Email (For Corporates): corp@indiacyclothon.com
Facebook – www.facebook.com/indiacyclothon
Twitter – www.twitter.com/indiacyclothon
SMS Short Code – CYCLO – 51818