Pakistani cyclists find a way to cross Delhi limits
623 //
13 Mar 2013, 17:37 IST
New Delhi, March 13 (IANS): The Pakistani cyclists taking part in the Asian Championships here have visas for only Delhi and were not sure whether they could go to Greater Noida in the neighbouring Uttar Pradesh state for the road races at the Buddh International Circuit.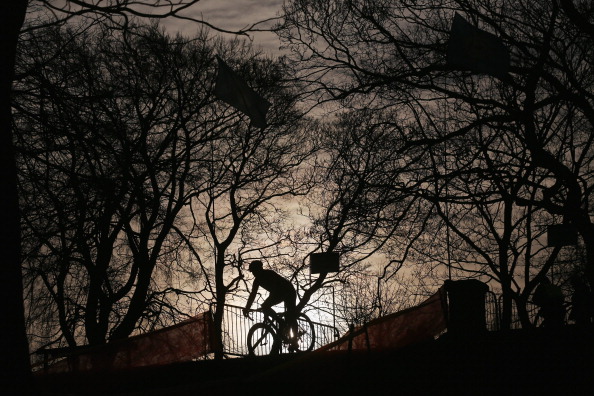 The organisers found a way out to their dilemma by saying that the visa is event-specific and since road races are part of the championships, they could go to Greater Noida, which is part of the National Capital Region (NCR).
"The visas are for the championships and since the road races are in Greater Noida, which is part of the NCR, the Pakistani cyclists are eligible to go there. To be on the safe side, we are ferrying them in our motor vehicles with our officials in tow," Cycling Federation of India secretary general Onkar Singh told IANS Wednesday.
Pakistan Cycling Federation (PCF) president Munawar Baseer told IANS his team will take part in all the road events.
The Pakistani cyclists are a little upset the way the visas were issued at the eleventh hour, forcing some of their top competitors to miss their event. Worse, the entire contingent is asked to report to the nearest police station within 24 hours of their arrival and before departure.
"It was a hassle for all of us to sit at the police station for hours to get the documents verified. We are here to take part in a sporting event, not sit at the police station. This is no way to treat sportspersons. Sport and politics should not be mixed," said Baseer.
"We have been issued Delhi only visa but there was no way we could miss the road races. It was for the first time that we were able to build such a big team but the delay in issuing visas prevented us from giving our best shot," he said.
The track events of the Asian Championships ended Monday while the road events got under way Wednesday and will end Sunday.
The PCF chief rued that they won't be able to visit the Taj Mahal, again owing to visa restrictions.
"I have come to India earlier but for the cyclists it is their first visit. They all really wanted to see the Taj and other monuments in Agra, but I wonder whether we will get the permission."