Tour de France winner Chris Froome would like to 'contend for the next five years'
953 //
22 Jul 2013, 22:55 IST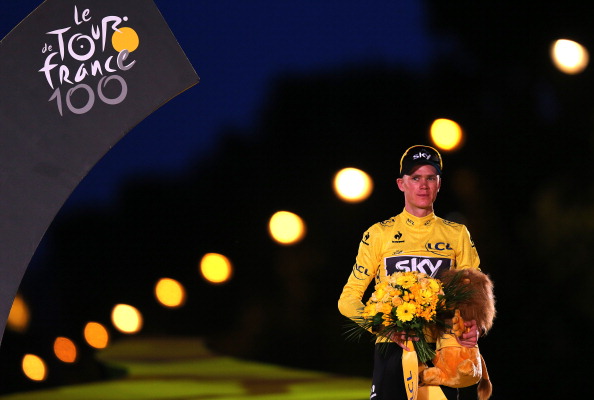 Chris Froome, winner of the Tour de France 2013 told the BBC that he would like to 'contend for the next five years'.
Team Sky boss Sir Dave Brailsford thinks Froome can get better.
"He has the physical and mental attributes to be competitive in this race, if nothing drastic changes, for quite some time. He is not at his best yet. He can still reach a better physical condition than he is in now," Brailsford said.
Launched in 2010, Team Sky have produced two Tour de France champions in two consecutive years. Froome feels that he and Dave Brailsford could ride in the same team in the future.
"It depends on the course, the conditions, what plays to our strengths, what plays to our weaknesses but if Dave says it's possible then I'm sure it's possible," Froome said.
Froome, who is on a high after being crowned the Tour de France champion, also has set his eyes on the World Championships in Florence to be held in September this year.
"It's an event that doesn't often favour climbers the way it does this year. It's a great opportunity to go for it."
source: BBC