Horror games are always fun! Want to spend a lonely night playing games or pulling an all-nighter with you buddy? Horror games are perfect for that. Why old horror games? Because they are less demanding about the specs and still fun to play. Be it a multiplayer or single player horror games are always fun. Does not matter if you are playing the game during your daybreak or at night, it will find a way to scare the living soul out of you. Horror games at night? Well, good luck going to the washroom alone.
Read 5 Best Survival Games on PC
If you want to experience the thrill and intimidating fear or want to explore abandoned buildings as you encounter the creatures hiding in the shadows, horror games are the best genre for you. The best part about this particular genre is - horror games will mostly have a crossover with other genres so you can play FPS, Survival or strategy games and it can still be a terrifying experience through the horrifying and scary environment of a horror game. Again this is not a ranking because honestly, there are so many good games out in the wild that you can't just rank them. So I will pick 5 of the best old horror games and this is totally my opinion.
---
#3 Amnesia: The Dark Descent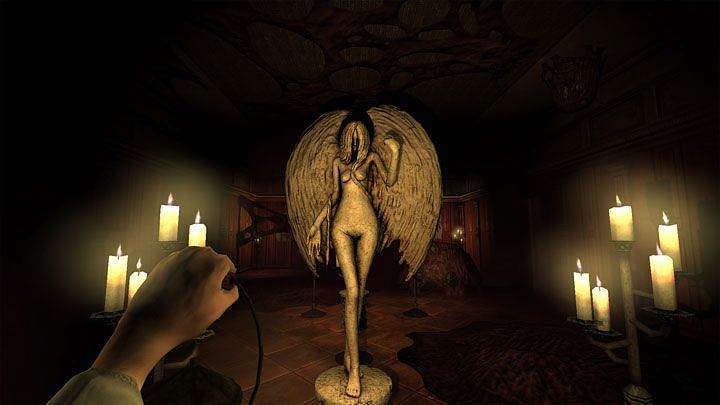 Amnesia takes you to one of those situations that you don't want to be in. We've all played zombie apocalypse games and we all wished the apocalypse to come true, but this? You will not want this in your real life.
Amnesia: The Dark Descent is a first-person survival horror game. The game is about deep mental involvement, exploration, discoveries and living through nightmares. A kind of experience that will send chills down your spine.
Your last remaining memories fade away into the darkness. Your mind is a mess and the only feeling of being hunted exists inside you now. You need to escape.
The game puts you into the shoes of Daniel as he wakes up in an abandoned castle and tries to discover and survive. The horror is not only outside but inside too. His memories will keep coming back haunting you as you try to walk down the narrow hallway and creepy dark paths.
System Requirement:
The game requires a low-end PC and that's it. Windows XP/Vista/7 or anything better can run the game easily. Any good budget processor with 2 GHz will do the job. The game requires 2 GB of RAM and at least 3 GB of available space in the storage. Any new available graphics card will be enough to run the game.
Also, read 5 Best Offline PC Games You Can Play Without Using The Internet
#2 Resident Evil 7: Biohazard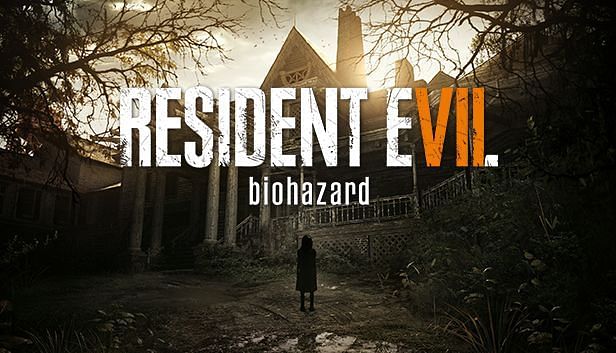 Resident Evil: Biohazard is one of the best games in the Resident Evil series. It is another survival horror with a first-person view. The game was a major addition to the Resident Evil Franchise as it opened a new door to the terrifying horror experience. Resident Evil 7 allows you to look at the horrifying and scary world through a photorealistic first person view. The game leads you through a very immersive path that makes the game personal and truly terrifying.
The game sets in the present day rural America where you can experience the terrorized reality of the game in a first-person view. The creepy storyline, terrifying game-play and tense atmosphere is enough to give you goosebumps.
System Requirement:
Resident Evil 7 is not a very old game and so it does require more than a low-end computer. However, it runs fine on Windows7/8/8.1/10. It requires a 64-bit OS. Intel Core i5 or anything better can handle this game. NVIDIA GeForce GTX 760 or anything that came out after that is enough to deal with the game. However, you do require at least 8 GB of RAM and 24 GB of available space on your HDD.
Also, read Top 5 PC Games to Download for Windows 7
#1 Outlast 2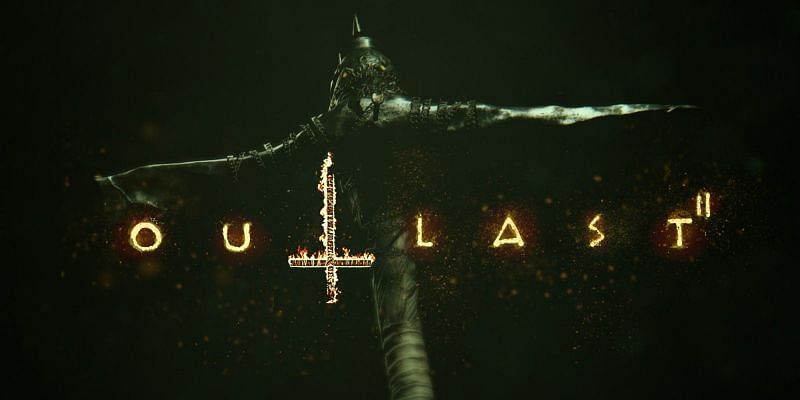 Outlast 2 is the sequel to the horror game Outlast. The game received overwhelmingly positive reviews on steam. The storyline of Outlast 2 is set in the same universe of Outlast but with different characters and a different setting. Outlast 2 is an immersive twisted journey into a very dark place, the human mind.
" Outlast 2 introduces you to Sullivan Knoth and his followers, who left our wicked world behind to give birth to Temple Gate, a town, deep in the wilderness and hidden from civilization. Knoth and his flock are preparing for the tribulations of the end of times and you're right in the thick of it."
In the game, you are Black Langermann, a cameraman who is working with his wife. Both you and your wife are investigative journalists willing to dig deep and take risks as you both search for the stories no one else wants to find.
You follow the trail of clues, investigate a murder and make your way to the Arizona desert to find out more terrifying things. Intense, right? Outlast 2 is probably one of the most intense horror games.
System Requirement:
Windows Vista/7/8/10 pretty much any available software can run this game. You need at least Intel Core i3-530 or something better to play this game. It requires 4 GB RAM, better if you have 8 GB. Anything similar to NVIDIA GeForce GTX 260 will be enough for the game to run smooth. However, the game requires 30 GB of free space.
Also, read 7 Best Open World PC Games You Should Play At least Once
Edited by Shiven Sachdeva