Fallout 76: Release Date, Pre-Order Details, Complete Guide
248 //
Timeless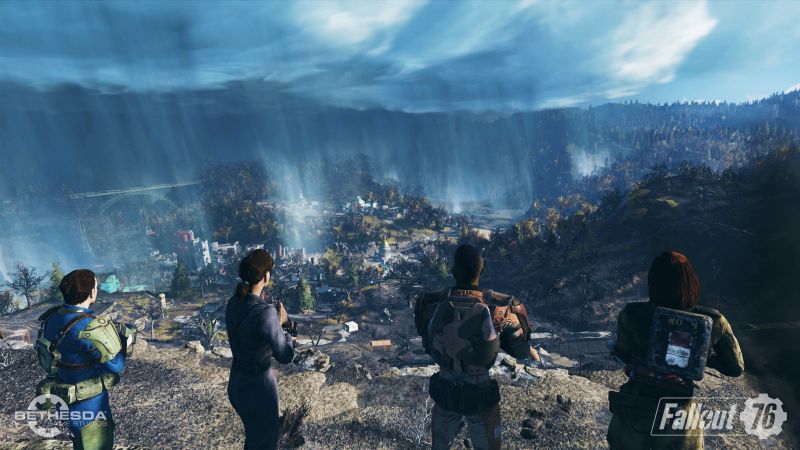 Fallout 76 is an online-only role-playing game that is developed by Bethesda Game Studious. Apart from the Fallout series, the developers are also known for their Elder Scrolls series, which is also an open-world game. Fallout 76 will act as a prequel to the other games of the series.
Interestingly, this is the first game in the series that will not feature any non-playable characters and the other human players on the map will act like other players in the game. Additionally, the map available in Fallout 76 will be at least four times bigger than what was seen in Fallout 4.
Also, read Fallout 76: Appalachia Has a Lot to Prove
Fallout 76 will be launched on 14 November 2018 for PC, Xbox One and PlayStation 4, and one could pre-order the game so that they could get their hands on it the moment it hits the stores. Also, pre-ordering Fallout 76 guarantees access to the B.E.T.A program as well, allowing you to test the game before its retail release. There are several options available for pre-order, and one must carefully choose to appropriate one to receive added bonuses.
Fallout 76 Standard Edition
The Standard Edition of the game retails at $60 and is the most basic edition of Fallout 76 available for pre-order. This edition (retail CD and digital edition) will feature the complete game without any additional content. The players will get to experience the entire game right at launch while also receiving all the major updates along the way to ensure a smooth experience.
Fallout 76 Tricentennial Edition
This edition of the game includes all the entire game along with a host of DLC content. It is based on the celebrations seen in Vault 76, and mostly feature cosmetic changes to the armour, outfit and the weapons. The complete bonuses include:
Tricentennial Power Armor Customization for the T-51, T-45, T-60, and X-01 Power Armors.
Tricentennial Weapon Customization for the 10MM Pistol, Hatchet, and Laser Rifle.
Spectacularly Handsome Vault Boy Mascot Head.
Patriotic Uncle Sam Outfit.
Celebratory Vault Boy Saluting Emote.
First-Class Tricentennial Workshop Posters.
Tricentennial Commemorative Photo Frame.
Fallout 76 Tricentennial Edition retails at $80 dollars, $20 pricier than the Standard Edition.
Fallout 76 Power Armor Edition
Along with the standard game and the bonus in-game items of the Tricentennial items, the Power Armor Edition also features wearable gear, making it a must-have for every passionate Fallout fan. It includes:
The entire features available in the Tricentennial Edition.
Full-Scale Wearable T-51 Power Armor Helmet with West Tek Canvas Carrying Bag.
Glow-in-the-Dark World Terrain Map.
24 Collectable Fallout Figurines.
Tricentennial Steelbook.
Fallout 76 Power Armor Edition is the most expensive edition and costs $200.
Additionally, players who pre-order the PC edition of the game on the official website will receive Fallout Classic Collection for free, which includes Fallout, Fallout 2 and Fallout Tactics.