FIFA 18: Oasis musician Noel Gallagher gives in-game ratings to Manchester City star John Stones; watch video
741 //
25 Feb 2018, 18:05 IST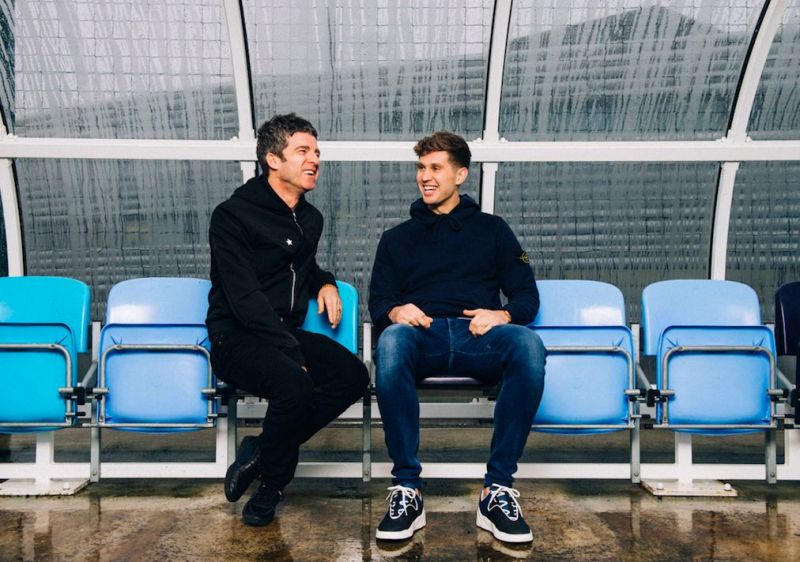 What's the story?
FIFA is one of the most popular computer games in the world and its player cards come into the limelight every year when a new version of the game is released. At times the ratings on these cards go under the scrutiny as they do not seem to reflect upon the current form and performance of the players. Manchester City defender John Stones has been given an overall rating of 80 and it has not been well received by his supporters. Oasis guitarist and co-lead vocalist Noel Gallagher who is a big City fan, met Stones to mock FIFA 18 ratings and created a rating of their own.
In case you didn't know...
John Stones famously known as the Barnsley Beckenbauer has been regarded as one of the most talented English defenders in recent times. He was bought for a fee of 47.5 million pounds by Manchester City from Everton making him the then world's second most expensive defender behind David Luiz. He has been a regular for England since joining Manchester City and has played 15 games for England in last 2 years. Noel Gallagher is a lifelong Manchester City fan who played for youth sides like Maine Line Crew, Under 5-s and Young Guvnors. He also played once for the Manchester Gaelic Football outfit CLG Oisin at the age of 16 and scored for them.
The heart of the matter
Noel Gallagher believes that John Stones' pace has improved lately and marked him 78 instead of the 71 marked by FIFA 18 developers. He had only got 35 out of 100 in the shooting, however, Noel jokingly marked him 67 saying it was the year of the latter's birth. He also got a significant upgrade from 70 to 88 saying 1988 was the best year for Acid House music. He got a slight upgrade in dribbling from 71 to 75. Noel being a Manchester City and John Stones fan rated him 99 in defending which is the highest rating a player can get. He got an 85 instead of a 78 in physicality as well. Lastly, Noel gave him a 94 overall rating saying that this was the year of the birth of Oasis as well as John Stones.
What's next?
Manchester City are on course to win the Premier League title this season and easily progress to the quarterfinals of the UEFA Champions League. They will face Arsenal in the Carabao Cup final tonight. Stones has played his part well and he will look to help his team complete the triple.
Author's take
John Stones' performance has dipped slightly in the recent years but FIFA ratings are rarely reflective of a footballer's actual form and performance.