Kartikeya Behl from Delhi becomes the latest player to join an international Esports team after Leicester City's Christian Fuchs' NoFuchsGiven announced the final member of their FIFA roster. The 32-year-old Austrian defender is the first Premier League player to launch an Esports team.
Currently, NoFuchsGiven has seven members on its 2019 roster, but the team has hinted that more additions could be on its way. Kartikeya would team with the likes of Remi Thomas, Louis Campbell and Mohamad Al-Bacha, who is 2016 FIFA Interactive World Cup Champion.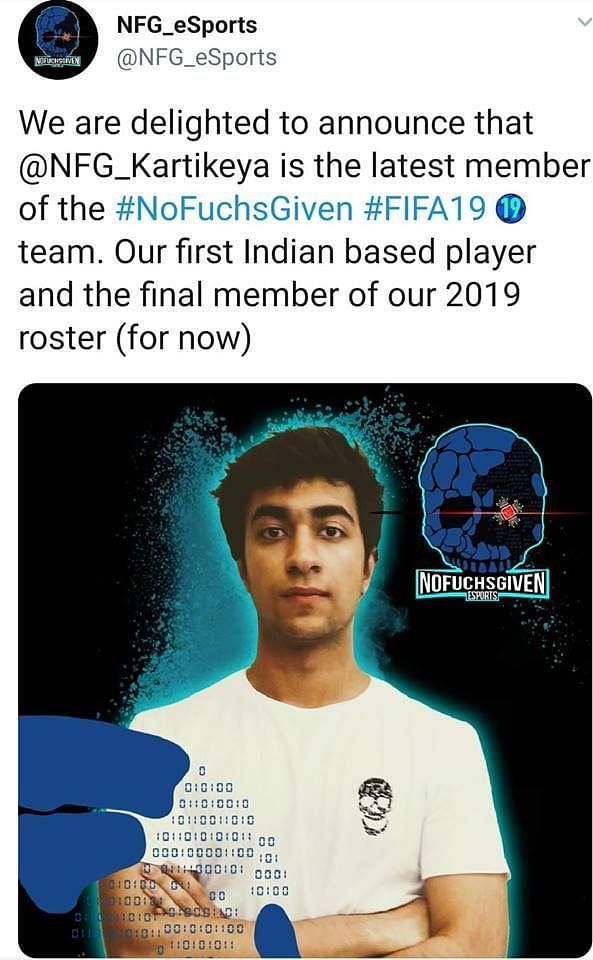 The professional FIFA player has a string of accomplishments to his name, which includes an array of impressive wins at local and international tournaments. Kartikeya's career highlight so far would be winning the 2017 Asian Football Gaming Championship in Thailand. Moreover, he became the first Indian to ever win an international Esports tournament. The most recent edition of the tournament held at Singapore in July 2018 saw him finish in the top-12. He was one of the three players who represented the country at AFGC 2018. Additionally, the man from Delhi also won the PSG-ESports Cup earlier this year.
His connection with FIFA goes a long way back as his love for the game started when he picked up his controller to play FIFA 08 over a decade ago. Kartikeya trains 6-7 hours on a regular basis and hopes to conquer more international tournaments along the way during his time with Christian Fuchs' ESports team.
Overall, it is fair to say that Kartikeya Behl's inclusion to the NoFuchsGiven team certainly sheds some more light on the huge potential of the Indian Esports scenario. A win at an international tournament for the Delhitie with Fuchs' team would further strengthen his already well-established recognition all over the globe as a formidable FIFA player.
Also, Siddh Chandarna is the other Indian player who has joined an Esports team backed by a Premier League player. He is a part of Mesut Ozil's M10 team.