EA Sports' FIFA 19 is one of the most anticipated games of the year and is slated to hit the stores on 28 September 2018 for PC, PS4 and Xbox One. The company behind the franchise advertised the host of improvements made to the gameplay mechanics for a more realistic football experience. EA Sports did a fine job with that, and it was evident in the demo that was released on 13 September 2018.
Get your FIFA 19 by following the link below:
For India: Buy Here
For USA and other countries: Buy Here
Furthermore, this year's game will feature a redesigned kick-off mode along with authentic UEFA Champions League experience, bringing FIFA 19 one step closer to a perfect football simulation.
Get the latest FIFA 19 Player Ratings only at Sportskeeda.
As a part of the build-up to the game's release, EA Sports announced the top-100 players in the game and the list is not void of controversy as some players are overrated while others were not rewarded for their brilliant performances last season, and in this article, let us shed some light on the five players who should be rated higher in FIFA 19.
---
#5 Ederson | GK | Manchester City | Brazil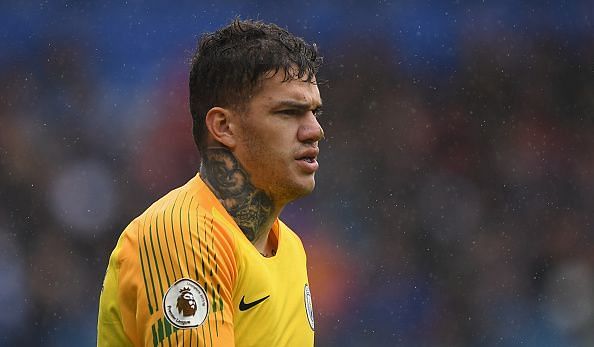 Ederson had an incredible debut season for Manchester City and helped Pep Guardiola's men to capture the 2017/18 Premier League title with record points tally. The 25-year-old Brazilian goalkeeper maintained 17 clean sheets in the league and conceded only 26 goals.
His inspiring performances last season warrant him a higher rating in FIFA 19 and be placed in one amongst the top-5 goalkeepers in the game. His 86 rating is simply unjust as EA Sports has decided to rate ageing goalkeepers higher than him.
Overall - 86
Diving - 85
Handling - 80
Kicking - 90
Reflexes - 87
Speed - 64
Positioning - 82
#4 Gareth Bale | RW | Real Madrid | Wales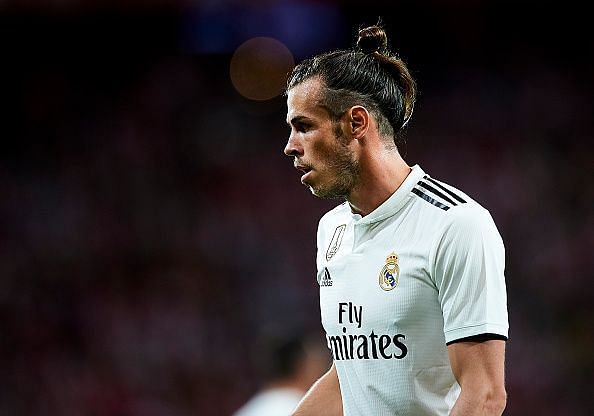 Gareth Bale certainly didn't have a great 2017/18 season with Real Madrid. However, the Welshman didn't perform that bad to deserve a downgrade to his overall. The 29-year-old winger not only scored more goals than the 2016/17 season but also had a better goals-to-minutes played ratio, which alone warrants the same overall seen in the previous game.
Despite the downgrade, Bale is one of the quickest players in FIFA 19, thanks to his 95 pace. High stats for dribbling and shooting make him a very dangerous player in the wide areas of the pitch.
Overall - 88
Pace - 95
Shooting - 88
Passing - 84
Dribbling - 85
Defending - 58
Physical - 76
#3 Raphael Varane | CB | Real Madrid | France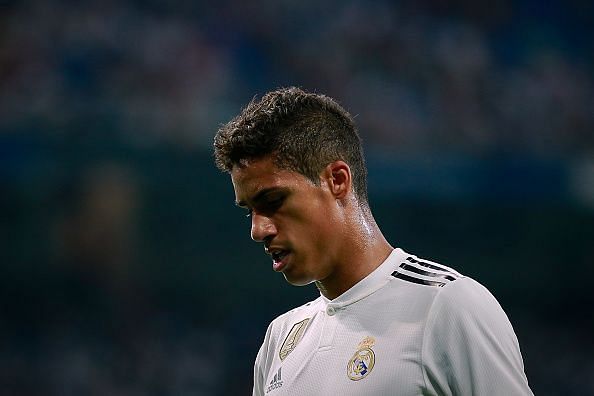 The 25-year-old French international had a spectacular 2017/18 season with Real Madrid. Varane has stepped up his game and perfectly filled the void left by the departure of Pepe. He and Sergio Ramos formed a formidable pair at the back and ensured that Los Blancos would secure yet another Champions League title. Considering how other defenders are rated in the game, Raphael Varane deserved a rating of at least 87 in the game.
In FIFA 19, 80 physical, 86 defending, and 84 pace allows him to cover large portions of the pitch in a short duration and cut out the oppositions goalscoring chances.
Overall - 86
Pace - 84
Shooting - 45
Passing - 61
Dribbling - 65
Defending - 86
Physical - 80
#2 Cesar Azpilicueta | CB | Chelsea | Spain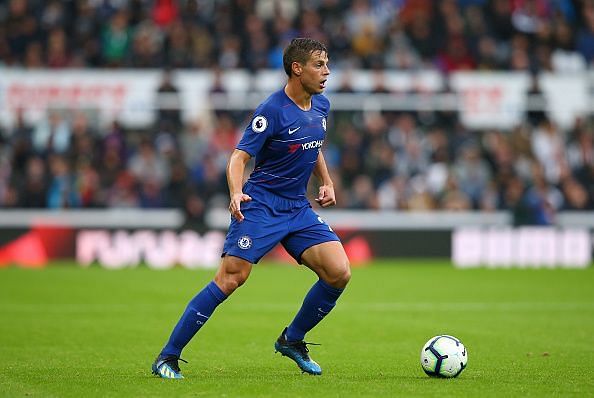 Cesar Azpilicueta is yet another defender who should be rated higher in FIFA 19. The 29-year-old Spanish central defender transitioned from the full-back role and was a key player in Antonio Conte's defence. Along with N'Golo Kante, he is one of the few Chelsea players who performed exceptionally during the Blues' mediocre 2017/18 Premier League season.
Azpilicuete's 86 overall is on a lower side as the company behind the FIFA franchise rated other ageing defenders with much higher overalls, which are close to the 90s.
Overall - 86
Pace - 76
Shooting - 55
Passing - 78
Dribbling - 74
Defending - 87
Physical - 77
#1 Mohamed Salah | RW | Liverpool | Egypt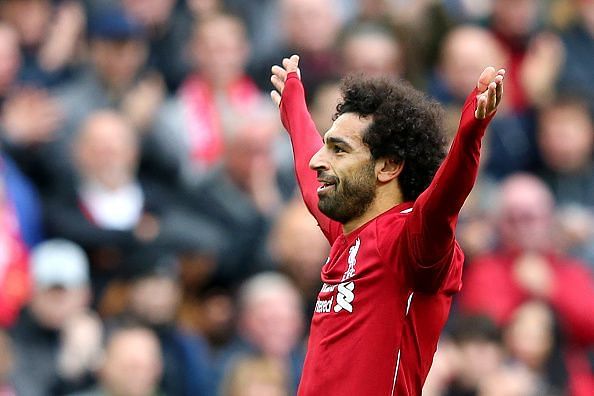 Mohamed Salah was arguably the best player of the 2017/18 Premier League season. The 26-year-old Egyptian international had his shooting boots on throughout the season and guided Liverpool to a fourth-place finish in the league. In 36 Premier League games, Salah scored 32 goals, finding the net every 91 minutes. The Egyptian's Champions League performances were equally good, scoring 10 goals in 13 games.
His 88 rating in FIFA 19 is harsh and doesn't justify his goalscoring record of 44 goals in a single season. For his spectacular season, Salah deserved a rating of 90, which would position him as one of the finest goalscorers in world football.
Nevertheless, his 92 pace, 89 dribbling and 84 shooting in FIFA 19 make him a very effective player in front of goal.
Overall - 88
Pace - 92
Shooting - 84
Passing - 79
Dribbling - 89
Defending - 45
Physical - 72