| | |
| --- | --- |
| Founded | 1905 |
| Ground | Stamford Bridge |
| Owner(s) | Roman Abramovich |
Chelsea History
Chelsea Football Club is a professional football club based in London, England. Chelsea plays in the Premier League, the top division of English football and is among the most successful clubs in England. The Blues are the 8th most valuable football club in the world according to a report from Forbes in 2022.
Gus Mears bought Stamford Bridge athletic stadium in 1904 in order to make it a football ground. The earlier intention was to lease it to Fulham so that they use Stamford Bridge as their own ground but the offer was turned down. This resulted in Gus Mears forming his own club for the Stamford Bridge stadium on 10th March 1905 and he named it Chelsea Football Club.
Chelsea Records
Chelsea gained promotion to the first division in their second season itself. The most successful period of Chelsea has been in recent years from the 2000's as Chelsea became the first English club to win all 4 UEFA club trophies.
Records held by Chelsea are:
Chelsea has the longest streak of unbeaten home league matches - 86.
Most goals scored at home in a league season - 68
Most clean sheets in a season - 25
Most consecutive clean sheets at the start of a season - 6
Fewest goals conceded in a league season - 15
Fewest goals conceded away in a league season - 9
The highest aggregate scoreline in European competition -21-0
Chelsea Logo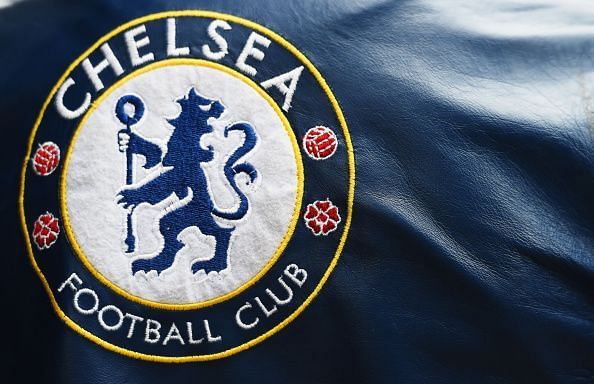 Chelsea had mainly 4 logos in its history. The first one was of a pensioner from the Royal Pensioner Hospital in London. The second was decided by then manager Ted Drake in 1952 who modernized the club and the new logo with C.F.C initials was used.
Next year's logo of the club consisted of a blue lion facing backward and holding a shaft. It also featured 3 roses and 2 footballs. Ken Bates changed this logo when he became the owner of the club in 1986 but soon after Roman Abramovich purchased the club, Chelsea marked a return to the older logo.
Chelsea Manager - Tho
mas Tuchel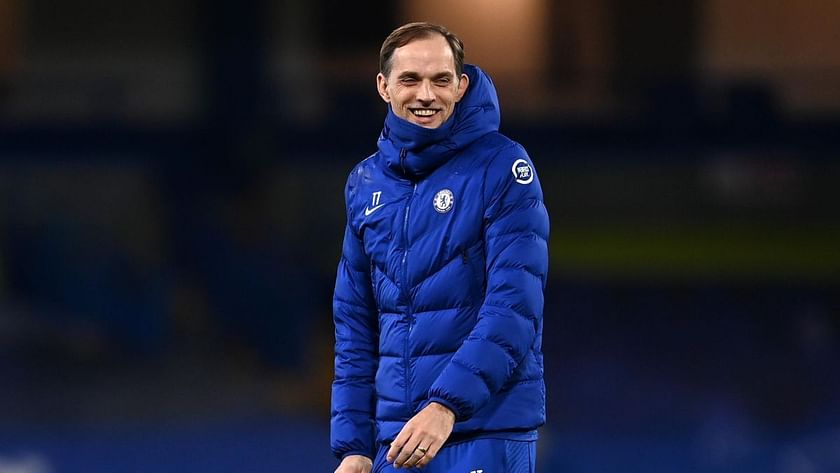 Current Chelsea manager Thomas Tuchel was signed by the Blues after former club owner Roman Abramovich decided to sack Frank Lampard in January 2021. Under Lampard's second season as Chelsea's manager, the Blues were positioned 9th in the points table after Christmas. Therefore, Abramovich decided to sack the Chelsea legend from the managerial role and bring in Thomas Tuchel.
Even though Tuchel was sacked from his last job at PSG, the German was the heavy favorite to get Chelsea's managerial role. Appointing him turned out to be a great decision as he helped Chelsea win the 2021 Champions League. He quickly turned the fortune of the Blues as the club with immense backing from the owners turned out as one of the favorites to win the PL title during the 2021-22 season.
However, Tuchel wasn't able to win the 2021-22 Premier League as an exceptional Manchester City managed to top the league. Tuchel's Chelsea finished 3rd in the points table and fans were satisfied with that achievement considering the fact that many of Chelsea's top players were injured during the season.
Chelsea Owner -

Todd Boehly, Clearlake Capital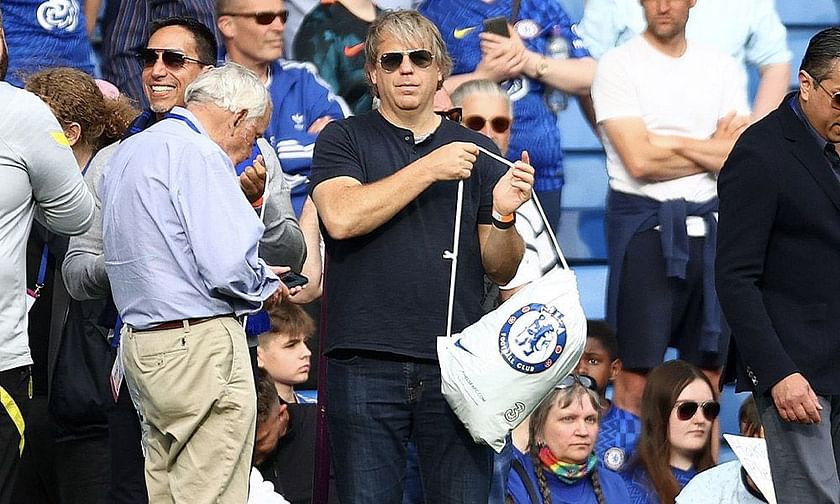 Chelsea Football Club went through a ownership takeover in 2022. Former owner and Russian billionaire Roman Abramovich was forced to sell his club by the U.K. government because of his links with Russian president Vladimir Putin. American businessman Todd Boehly was quick to share his interest in buying the London based club and he launched a bid of £4.25 billion by forming a consortium. The Government approved the bid and hence the takeover was completed in 2022.
Chelsea Stadium - Stamford Bridge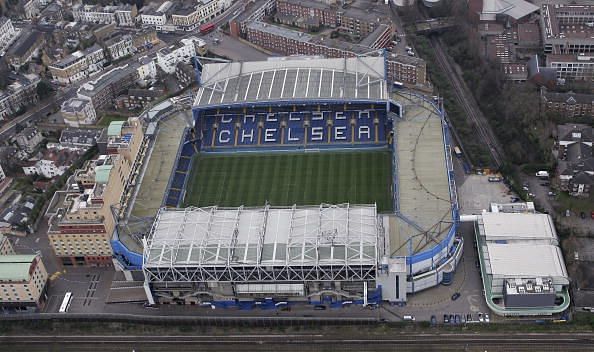 Chelsea had only one football stadium in its history and that is Stamford Bridge. It is commonly referred to as "The Bridge" and is located in Fulham, South West London. Stamford Bridge was used by London athletic club till 1905 and was then changed to a football ground. A notable Scottish architect Archibald Leitch designed Stamford Bridge which currently has the capacity of 40,853.
Chelsea Nickname - The Blues
Chelsea's first nickname was "The Pensioners" until the 1950s because of the pensioners of the British army residing in Royal Hospital Chelsea, With the idea of modernizing the club, the pensioner featuring club logo was removed and subsequently, the Chelsea fans came to be known as "The Blues" because of their jersey colour.
Chelsea and Arsenal Rivalry - London Derby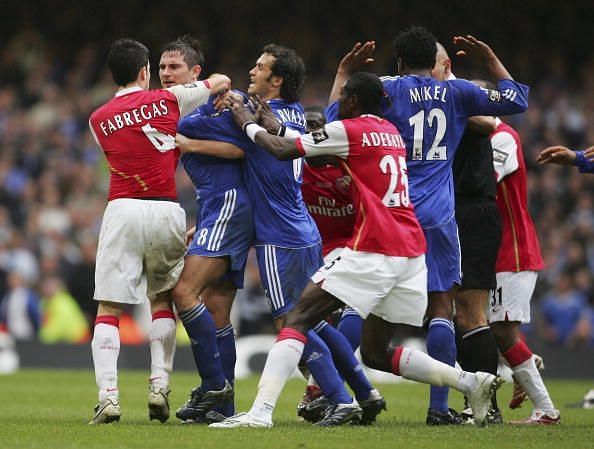 Chelsea have a long-standing rivalry with the London based club Arsenal. They have faced each other 4 times in finals and both teams have won 2 finals each. When overall games are taken into consideration, Chelsea have won 66 times to Arsenal's 80 times with 59 draws. Chelsea legend Didier Drogba is the leading goalscorer of the London derby.
Chelsea Fans
The Blue Army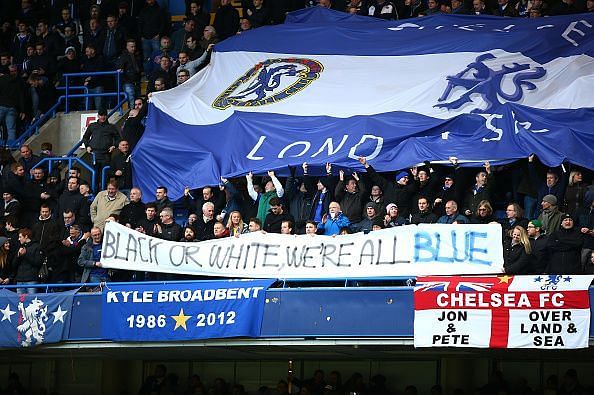 Chelsea have always worn blue shirts and Chelsea players are known as "The Blues". Therefore, Chelsea fans are known as "The Blue Army". The Chelsea supporters formed a firm known as "Chelsea Headhunters" and were known for their football hooliganism.
Chelsea Trophies
Chelsea Premier League Titles (5)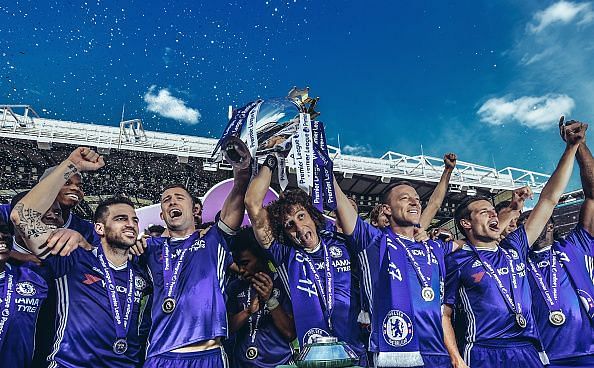 Premier League is known as the toughest league in the world with a lot of strong clubs in it and Chelsea have been one of the best clubs in the Premier League.
| | | |
| --- | --- | --- |
| S. No. | Chelsea League Titles | Runner - Ups |
| 1 | 1954-55 | Wolverhampton Wanderers F.C. |
| 2 | 2004-05 | Arsenal |
| 3 | 2005-06 | Manchester United |
| 4 | 2009-10 | Manchester United |
| 5 | 2014-15 | Manchester City |
| 6 | 2016-17 | Tottenham Hotspur |


Chelsea FA Cup Titles (8)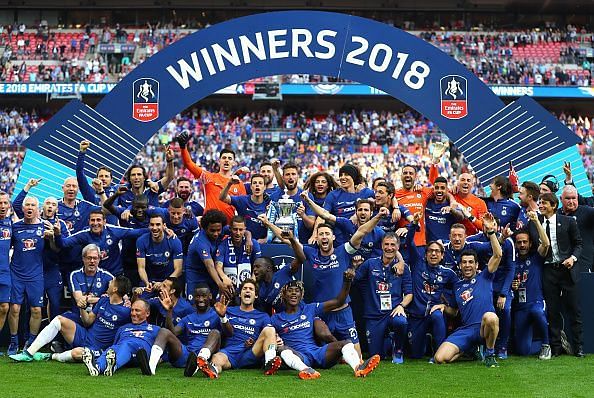 | | | |
| --- | --- | --- |
| S. No. | Chelsea FA Cup Titles | Runner - Ups |
| 1 | 1969-70 | Leeds United |
| 2 | 1996-97 | Middlesbrough |
| 3 | 1999-2000 | Aston Villa |
| 4 | 2006-07 | Manchester United |
| 5 | 2008-09 | Everton |
| 6 | 2009-10 | Portsmouth |
| 7 | 2011-12 | Liverpool |
| 8 | 2017-18 | Manchester United |
Chelsea League Cup Titles (5)
| | | |
| --- | --- | --- |
| S. No. | Chelsea League Cup Titles | Runner - Ups |
| 1 | 1964-65 | Leicester City |
| 2 | 1997-98 | Middlesbrough |
| 3 | 2004-05 | Liverpool |
| 4 | 2006-07 | Arsenal |
| 5 | 2014-15 | Tottenham Hotspur |


Chelsea Europa League Titles (2)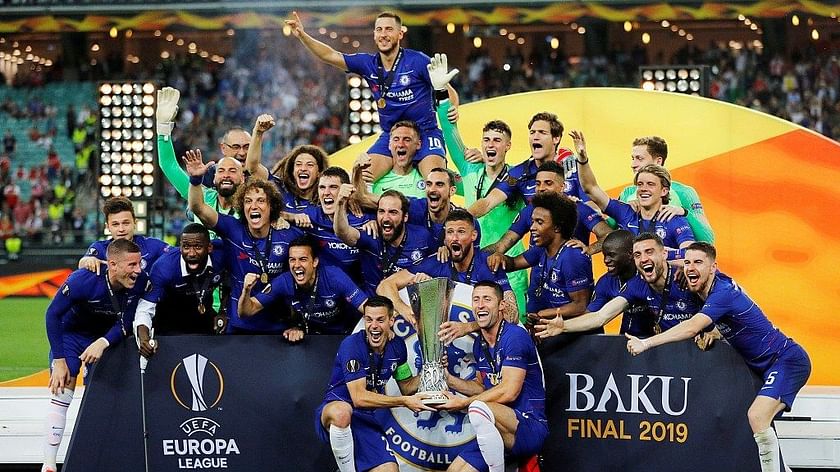 | | | |
| --- | --- | --- |
| S. No. | Chelsea Europa League Titles | Runner - Ups |
| 1 | 2012-13 | Benfica |
| 2 | 2018-19 | Arsenal |


Chelsea Champions League Titles (2)
| | | |
| --- | --- | --- |
| S. No. | Chelsea Champions League Titles | Runner - Ups |
| 1 | 2011-12 | Bayern Munich |
| 1 | 2020-21 | Manchester City |
Chelsea Legends
1. John Terry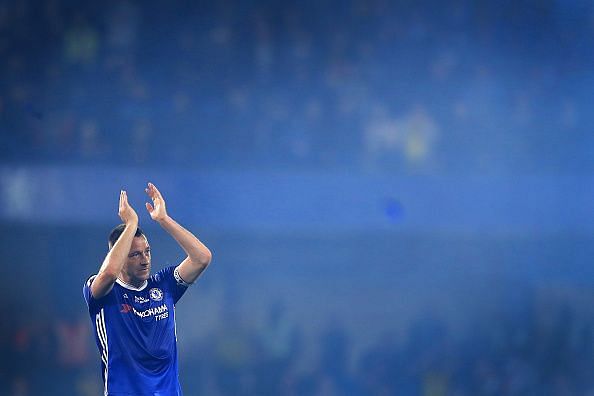 John Terry is the most successful captain of Chelsea. He is widely regarded as "The Wall of London". Terry is a Chelsea graduate and has played over 500 matches for the club. He is also the club's all-time highest scoring defender.
2. Frank Lampard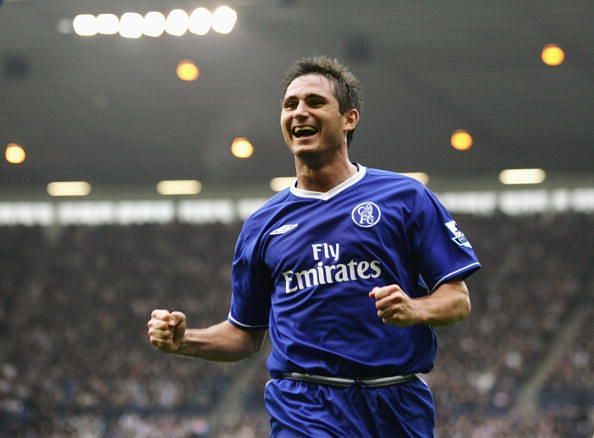 Frank Lampard is Chelsea's all-time top goal scorer. The English midfielder played at Chelsea for 13 years. He scored 211 times for the club and is a 3 time Chelsea player of the year. He is also considered one of the best midfielders of his generation.
3. Peter Osgood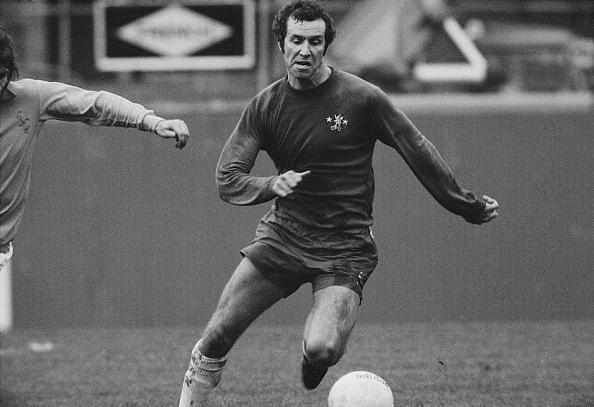 Peter Osgood was nicknamed "The King of Stamford Bridge". He was a striker who debuted and retired at Chelsea. Upon his death, his ashes were buried at the penalty spot at the shed end of Stamford Bridge. He is the only Chelsea player who has a statue of himself outside the stadium.
4. Bobby Tambling
Bobby Victor Tambling was Chelsea's all-time top goalscorer till 2013. The English striker had 202 goals under his belt and he held the top goalscorer record for 47 years. He was named in the club's greatest ever XI and also had a suite named after him at Stamford Bridge.
5. Peter Cech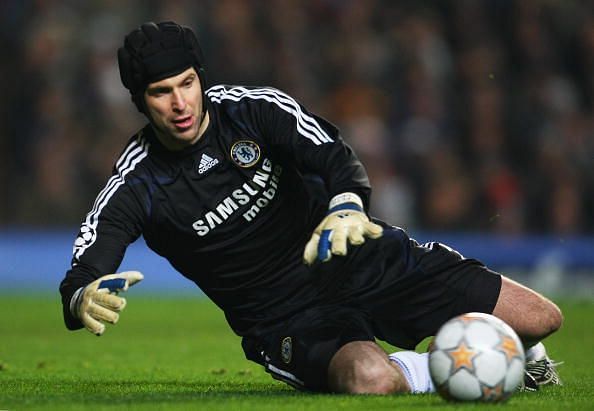 Peter Cech is considered as one of the greatest goalkeepers of his generation and the history of the premier league. With 494 senior appearances, he is the only overseas player with the highest appearances for the club. Cech has an impressive 228 clean sheets club record for Chelsea. He is currently Chelsea's technical and performance advisor.
Chelsea Chants
Keep The Blue Flag Flying High
This is the motto of Chelsea football club and it is their corporate slogan. Win or lose, if Chelsea plays a game in a stadium this chant will always be heard.
Carefree
This song is heard multiple times in the Chelsea home game.
Celery
It is one of the celebrated songs at Stamford Bridge and it's a ritual of throwing celery in the stadium which resulted in the vegetable being banned inside the stadium.
Chelsea Top Scorer
Frank Lampard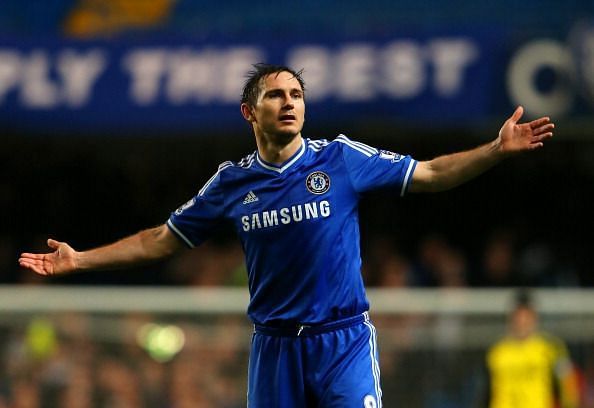 Frank Lampard is Chelsea's all-time goalscorer. The Englishman broke the record in 2013 and has scored 211 goals in his 13 years career for Chelsea. Frank Lampard is the only midfielder to have scored more than 150 goals in the Premier League and is 4th in all-time Premier League's assist table with 102 assists. Frank Lampard has also been Chelsea Player of the Year for 3 times.