NBA 2K League announce the logo, teams, and how to qualify
542 //
16 Dec 2017, 10:33 IST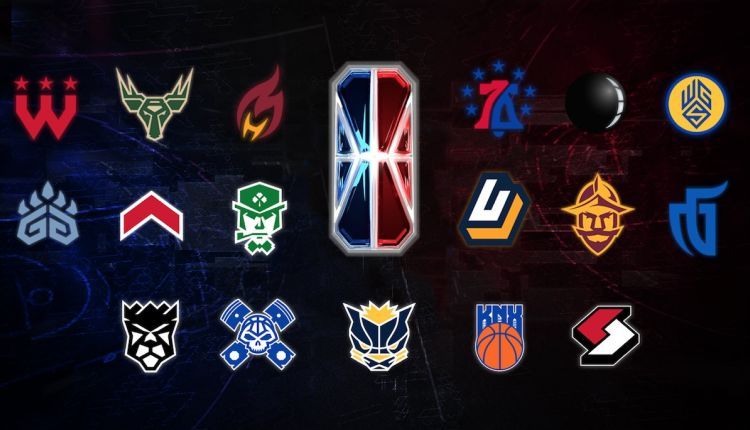 Through social media, the NBA has unveiled their logo and the teams participating in the upcoming NBA 2K League coming up this May, with tryouts starting throughout the month of January. In preparation for the upcoming league, as played on NBA 2K18 video game, the teams unveiled their names for their respective e-Sports divisions.
The 17 NBA teams are listed in bold while their e-Sports names are not in bold.
Detroit Pistons: Pistons GT
Dallas Mavericks: Mavs Gaming
Boston Celtics: Celtics Crossover Gaming
Cleveland Cavaliers: Cavs Legion
Memphis Grizzlies: Grizz Gaming
Golden State Warriors: Warriors Gaming Squad
Indiana Pacers: Pacers Gaming
Philadelphia 76ers: 76ers GC
Miami Heat: Heat Check Gaming
Sacramento Kings: Kings Guard Gaming
Washington Wizards: Wizards District Gaming
Toronto Raptors: Raptors Uprising GC
Orlando Magic: Magic Gaming
Portland Trail Blazers: Blazer5 Gaming
Milwaukee Bucks: Bucks Gaming
New York Knicks: Knicks Gaming
Utah Jazz: Jazz Gaming
In addition, NBA 2K League announced their qualification on how to participate in the 2K League.
Key Dates/Schedule
January 2018 (all month): Players need to win 50 games in NBA 2K18 Pro-Am in either Walk-on and/or Team mode to go to the next stage.
February 2018: Digital tryouts for 85 players
March 2018: Draft
April 2018: Player Relocation
May through August 2018: Inaugural season
Participation Requirements
1) 18 years or older
2) Must complete an online application by January 31
3) Open to everyone around the world
4) Tryouts can be on either Xbox One or PS4
Player Info
1) Public draft for the 85 spots.
2) Housing will be provided by teams
3) Six-month contracts will be signed
4) No trades in year one
5) Competitive salary
6) Background checks and/or drug testing (drug testing isn't confirmed yet)
7) Players can be benched for performance and/or illness
8) Games to be played on either Xbox One or PS4 (unconfirmed on which will be used)