PUBG PC's upcoming update#24 is going to bring a lot of changes to the game. There are some new additions and changes like the canted red dot sight for which players have waited long.
In this article I am going to discuss about the new coupon system and vikendi survivor pass which will be included in PlayerUnknown's Battleground PC Update#24 which will roll out worldwide on December 19. The new additions and changes is not exclusive to PC only, it will eventually take place in all platforms of PlayerUnknown's Battleground which includes PS4, Mobile and Xbox One.
Also Read, PUBG Snow Map: Things You Should know about PUBG New Map "Vikendi"
PlayerUnknown's Battleground new coupon system which will be added in the new Vikendi survivor pass is a new way for players to claim some exclusive items.The new coupon system includes coupons of three categories based on their rarity:
Blue Coupon(It can be used to buy rare items from coupon shop).
Yellow Coupon(It can be used to buy not so rare items from coupon shop)and
White Coupon(It can be used to buy common items from coupon shop).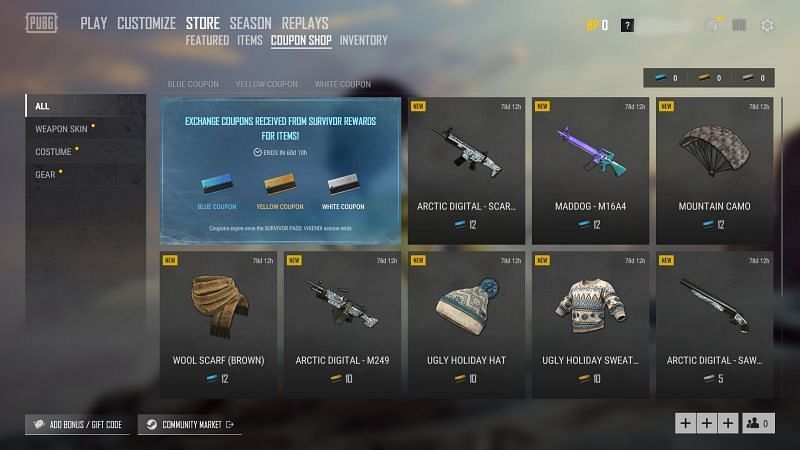 The obtained coupons can be used in the coupon shop to claim items. The Coupon shop has a very good collection of skins and items which will make your in-game character look better and who doesn't like new skins."The more the merrier".
Also, read PUBG Snow Map: How to get PUBG new map Vikendi on PUBG Mobile, PUBG PS4, PUBG Xbox and PUBG PC
PlayerUnknown's Battleground will include new changes to the existing survival reward system which are:-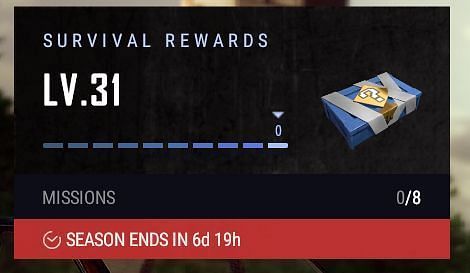 The existing Survival Rewards system will be integrated with PlayerUnknown's Battleground upcoming vikendi survivor pass in order to reflect feedback from the players regarding temporary items and duplicate rewards.
PlayerUnknown's Battleground existing survival rewards system will be closed on December 19, 2018 with all existing supply missions being ended.
Make sure to click 'Claim' and 'Drop In Supply' to redeem rewards before the system is closed.
A banner in lobby will display remaining time for the Survival Rewards system.
If you have any doubts regarding the topics discussed then make sure to comment down below and I will try to help out.
---
Get all the latest Video Game News at Sportskeeda.