Punishing Gray Raven is among the best in-action RPG genre that has taken the mobile gaming community by storm. Winning this Gacha game depends on the player's skills to choose the correct characters as per their unique gameplay and tactics. Thirty-eight characters in the game can be classified as tanks, DPS, support, and healers, and each has special skills and abilities.
The characters can be divided into four tier classes: A, B, C, and S. It is essential to stay updated about the new updates to choose the correct one before playing. New updates often buff or nerf a character to adjust their power and abilities in the mobile game. Knowing about the updated tier list helps players choose their characters wisely, enhancing their chances of winning matches.
---
Punishing Gray Raven Tier List (May 2023): All constructs ranked
Here is a list of all the characters that Punishing Gray Raven ranks according to the recent updates to the mobile game. Here are the best healers, damage amplifiers, tanks, and more.
---
Punishing Gray Raven Tier List: S-tier constructs
The PGR characters that rank in the S tier are Liv - Empyrea, Selena – Capriccio, Vera- Flare, Pulao – Ornate Bell, Selena – Tempest, Qu – Pavo, Chrome – Glory, Camu – Crocotta, Bianca – Veritas, Rosetta – Rigor, Rosetta – Arctic, Lee- Entropy, Lucia – Crimson Abyss, Lucia – Plume, Liv – Luminance, Kamui – Tenebrion, 2B, A2, 9S.
---
Kamui – Tenebrion
The Tenebrion variant of Kamui is a tank character with a high damage output. Players can benefit by using consciousness cards with this tank to buff themselves or nerf enemy characters. The tank also delivers mixed damage and can switch between its different attacking forms smoothly. Pair this character with Liv variants or DPS characters for the best results.
---
Bianca – Varitas
Bianca comes in the overpowered constructs category in PGR. This character brings in huge lightning and physical damage that is helpful for any player to finish off their enemies. This fantastic, excellent Punishing Gray Raven construct also brings a lot of damage to the focus area. The sniping ability of this character makes it suitable for those who like to ambush enemies from a distance.
---
Lee – Entropy
This powerful Lee variant is another overpowered construct in the game with massive damage. The combos that this character possesses are incredible. This is the best pick for the characters who deliver complete physical damage. Pair him up with Kamui and Bianca variants to see him rule the battlefield.
---
Liv – Luminance
Liv – Luminance is arguably among the best healers. The best part about using her is that she can fit into any team. This fantastic character always reduces the damage to the surfaces on the allies' front. The unmatchable healing abilities and incredible damage reduction power are perfect for winning against any team.
---
Punishing Gray Raven Tier List: A-tier constructs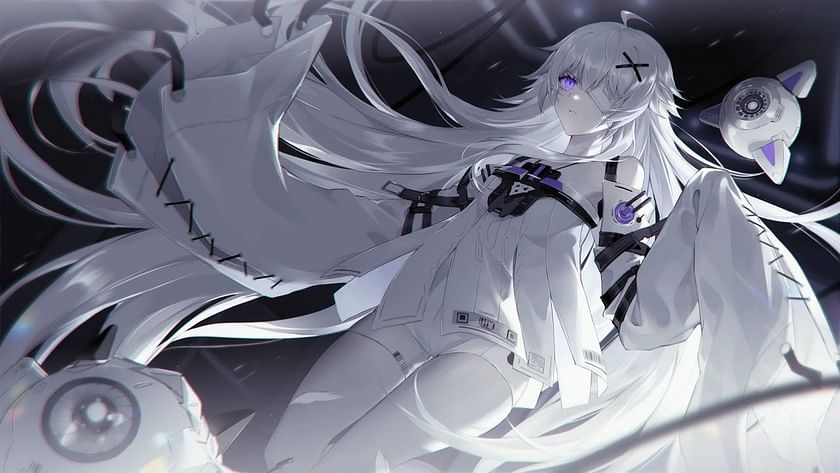 The constructs of the A tier in the new season of PGR are No. 21 – XXI, Sophia – Silverfang, Vera – Rozen, Banji – Fate, Chrome – Arclight, Ayla – Brilliance, Changyu – Qilin, Watanabe – Astral, Watanabe – Nightblade, Karenina – Blast, Liv – Lux, Lucia – Dawn, Lee – Palefire, Bianca – Zero, Kamui – Bastion, Wanshi – Hypnos.
---
Lucia – Dawn
Lucia is counted amongst the best choices for the first characters for PGR enthusiasts. However, this particular variant is an advanced form of the construct, and she can go well with constructs like Bianca, Kamui, and Liv.
Lucia – Dawn has abilities like mixed damage and is among the most vital single-target skills in the game.
---
Bianca – Zero
Bianca – Zero's excellent damage output makes her one of the most formidable constructs for any opponent. This ideal Bianca variant can launch nine arrows at a time, shooting physical damage of up to 580% while hitting the opponent rapidly. The signature move of this unique hero can recharge faster and does not consume a lot of energy to perform, making it one of the most efficient signature moves in the game.
---
Watanabe – Nightblade
Watanabe is a decent attacker, given players can execute the skill combos of the character correctly. However, doing that properly is a challenging skill to master for most players. This character can do decent single-target damage and has some high-burst moves to obliterate the opponents. Duels and backstab are special skills for this construct.
---
Kamui – Bastion
Kamui is among the few tanks in the game with the highest damage outputs. Bastion construction is in the A tier because of its excellent shield defense mechs and blocking skills. Team up Bastion with Liv variants to keep them prepared for any fights.
---
Lee – Palenfire
Lee - Palenfire is a decent character with both single-target and AoE attackers abilities. This construct can make a perfect team combined with Liv, Bianca, Lucia, and Kamui. However, Lucia might be the best pick. Easy-to-execute combos and mixed damage are two of the best skills for this character.
---
Punishing Gray Raven Tier List: B-tier constructs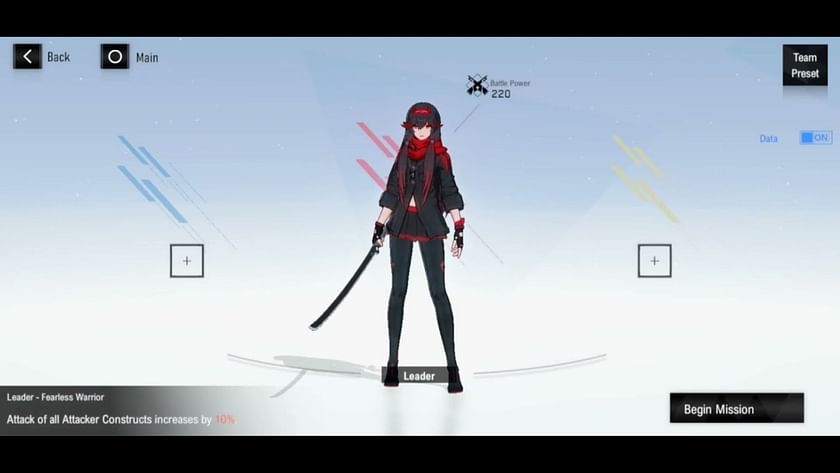 Lucia – Padma, Nanami – Storm, and Liv – Benediction are on the B-tier list of constructs of Punishing Gray Raven. Here is a brief description of these characters that will tell you everything you need to know about them.
---
Lucia – Padma
This is the first character players will unlock in the game. The Lucia variant is among the decently skilled characters with a fair amount of single-target damage. With some upgrades, she can increase your chances of winning in the first few stages of the game. Duel battles and Dual blades make her a formidable opponent as well.
---
Liv – Benediction
The Liv variant is among the best characters for beginners. One can get accustomed to this essential character quickly and enjoy a ranged-DPS character in the initial days of playing the game. Like other Liv variants, this is also a fantastic healing character with Melee and healing skills and is easily among the best B-tier characters in the new season of the game.
---
Nanami – Storm
Although she is not among the best tanks, Nanami –Storm is a decent character for beginners. They work perfectly with Liv due to their healing abilities. The Nanami variant can reduce damage and shield other team characters.
---
Punishing Gray Raven Tier List: C-tier constructs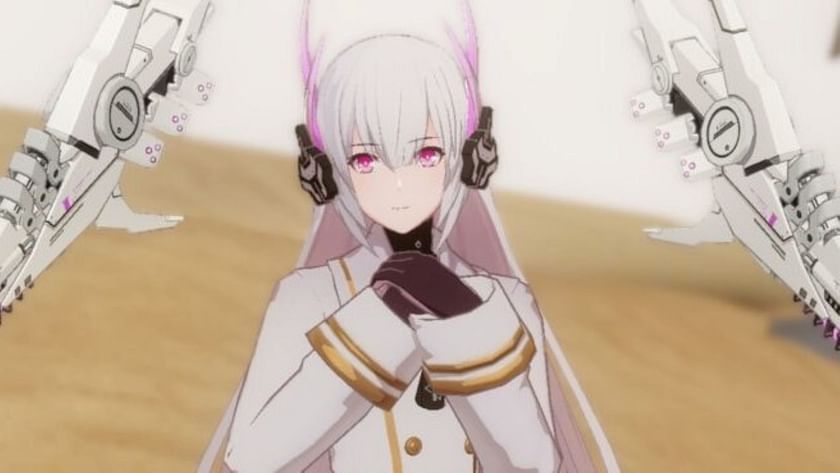 The constructs of the A tier in Punishing Gray Raven's new season include Liv – Eclipse. Here is a brief description to help the players understand what they need to know about using this character.
---
Liv – Eclipse
Liv is among the healers, and the Eclipse variant is great for Punishing Gray Raven. She is on the C-tier list with decent damage output and defensive stats. However, she could not have been much more effective in the game's later stages.
---
This tier list has ranked all the characters in PGR as per the adjustments made in the new season. After extensive research, all these selections are placed in their respective list tiers. This list was created to help PGR gamers understand which characters can increase their chances of winning the game in the new season.
Edited by Sijo Samuel Paul