AIFF expected to give verdict about December 9 Kolkata Derby tomorrow
1.08K //
26 Dec 2012, 19:14 IST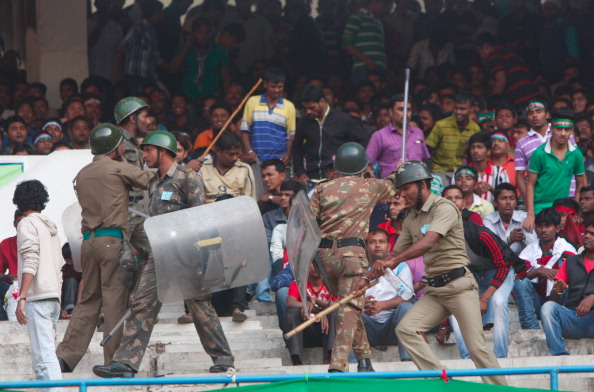 The All India Football Federation (AIFF) is expected to give their verdict about the December 9 Kolkata Derby tomorrow as it was learnt on Wednesday that retired Judge AK Ganguly has compiled his report regarding the events of that match and will be handing it over to AIFF president Praful Patel on Thursday morning.
Ganguly, who was appointed as the independent one-man committee to give his evaluation of the events related to that game, met Mohun Bagan general secretary Anjan Mitra and their legal representatives in a hearing in New Delhi on Monday.
Mohun Bagan presented their views with video evidence and there were reports in the Kolkata media that they have asked for a replay of the match, which was only played for one half with Harmanjot Khabra giving East Bengal the lead and Mohun Bagan's Syed Rahim Nabi getting seriously hurt after being hurt by a missile thrown from the stands.
There was violence in the stands and outside the ground as police clashed with Mohun Bagan fans in particular leading to injuries to both groups. A journalist from England, who was at the game sitting in the Mohun Bagan stands, had also shockingly revealed how the police were throwing back the missiles at the crowd.
I-League CEO Sunando Dhar had stated after the game that according to the rules, Mohun Bagan could face a two-year ban for refusing to take the field in the second half. The green-and-maroon brigade cited safety concerns of their players for not playing the second period, stating that the law and order situation wasn't safe for the match to go on.
All eyes will be on the AIFF tomorrow as they look to solve an issue that has once again put Kolkata and Indian football in bad light.