Beto signs for Dempo Sports Club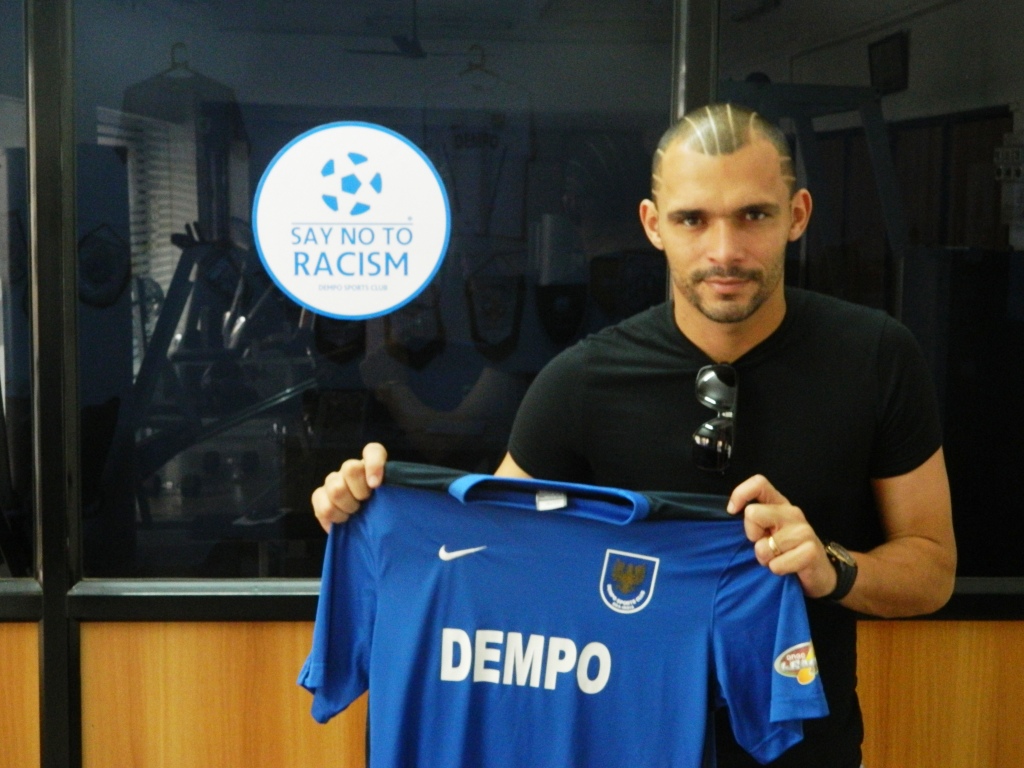 Brazilian football player Roberto Mendes Silva, popularly known as Beto is making a comeback at Dempo Sports Club after a gap of 2 years.
The 34-year-old had previously played for Dempo Sports Club from 2006 to 2011 in which he won 3 I-League titles. His last assignment was with Churchill brothers SC where he helped them win the 2012-13 I-League title.
Along with Beto, several other players have also signed on the dotted line; those include Shubhasis Roy Choudhary (GK), Laximikant Kattimani (GK), Godwin Franco, Clifford Miranda, Debarata Roy & ex-Mumbai FC midfielder Gabriel Fernandes.
The announcement regarding the Head Coach at Dempo SC is expected soon and will be made available along with signings of several other players.