Climax Lawrence handed two-match ban; hints at conspiracy against Goa
1.07K //
20 Nov 2012, 23:52 IST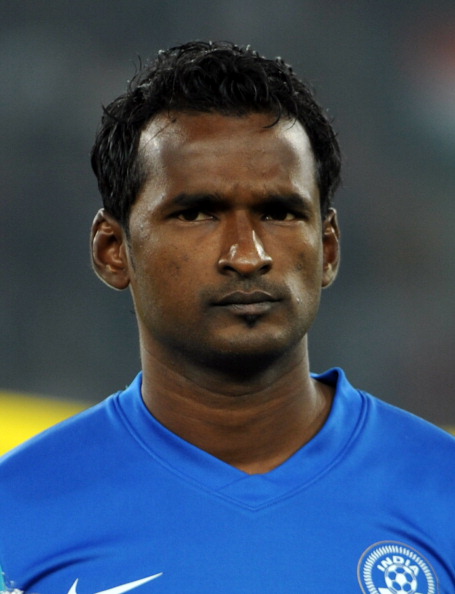 Former India captain Climax Lawrence has been handed a two-match suspension for his involvement in the Dempo players' charge at referee Ajit Meitei in the match against East Bengal for not awarding a penalty after Saumik Dey's clear foul on Ryuji Sueoka.
Although several Dempo players were guilty of almost manhandling the referee, Climax apparently led the charge and thus gets the ban. Sueoka, who was booked for a dive instead, has also been warned for sarcastically applauding the referee after getting the yellow card.
Interestingly, referee Meitei is also not scheduled to officiate in any game for a month.
Climax has been around in the Indian football circuit for around 14 years now but has never been sent off for club or country and believes the suspension gives a hint of conspiracy.
"I think so, yes (it's a conspiracy against Goan teams) because we have been dominating the I-League for many seasons now. My first question is why an opposition club (East Bengal) will send out a video to the federation and then they will take action. Even our coach Armando (Colaco) was show caused although he did nothing wrong.
"I accept that what I did was wrong because referees should never be attacked. We lost our cool as we didn't get a clear penalty. I wonder what East Bengal's reaction would have been had they been not given a penalty. In the past, Kolkata clubs have got away with indiscipline. I remember Ogba Kalu being hit by stones during a match against East Bengal in Kolkata and no action was taken. There has to be consistency," Climax told sportskeeda.
The 33-year-old added that a decision on whether to appeal the ban would only be taken by the club.
"I feel the ban is unfair but the club will decide whether to appeal or not. We are also yet to get the official letter from the federation, based on it I will respond via the club," he said.
Taking a further dig at the AIFF, Climax reminded that he is yet to receive the individual award for best midfielder. Back in June, AIFF had released the list of individual awards for the 2011-12 I-League season: Armando Colaco (Best Coach), Karanjit Singh (Best Goalkeeper), Mahesh Gawli (Best Defender); Climax Lawrence (Best Midfielder), Ranty Martins (Best Forward & Player of the Season).
"AIFF want to show how professional they are by taking action against me but they can't even give the individual awards which they announced long time back," he said.