Could Saltlake Stadium floodlight repair work disrupt I-League?
1.10K //
08 Nov 2012, 18:05 IST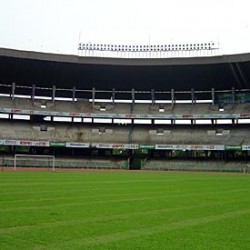 Kolkata's Salt Lake Stadium, one of the biggest stadiums in the world, has not been hosting any evening matches for months due to long time problems with its floodlight system. Afternoon kick-off's have therefore become the norm in the ongoing I-League as well as for Calcutta Premier Division matches. After months of delay the West Bengal government is now ready to repair the floodlight system, but wants to close down the Salt Lake Stadium for about 25 days from November 23 onwards until mid-December to carry out the much needed work.
But if that happens then the I-League would be severely affected as all matches supposed to be played in Kolkata from Round 7 to 11, in total 10 matches, would have to be either rescheduled or played elsewhere.
Amongst those 10 matches would be the big Kolkata derby between East Bengal Club and Mohun Bagan AC on December 9, which surely the I-League and AIFF would not like to reschedule though West Bengal Sports Minister Madan Mitra has suggested that the match could be shifted to Siliguri and be played there on that date.
Such a move does raise once more a lot of questions, especially about availability and access to stadia if not owned by the federations and clubs. And closing down a complete stadium to replace a floodlighting system is also new to me, then such work can be done with parts of the stadium closed down with matches except the derby likely not to get more then 25,000, maybe 30,000 spectators.