Delhi Football Clubs Have No Place to Play
2.35K //
11 Nov 2012, 20:23 IST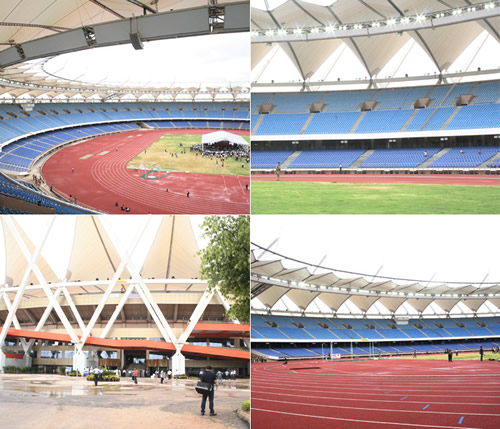 Delhi football is a paradox. The leading clubs of the world, Barcelona, Manchester United, Arsenal, Metz and Chelsea annually organize camps to scout for talent from schools, but football clubs in Delhi have nowhere to play. The Delhi Soccer Association (DSA) is continuously striving to find suitable venues to conduct their senior division, A division and B division league matches. This is indeed regrettable as Delhi has a rich club culture unsurpassed in Northern India. Some of the Delhi clubs in the Walled City area, like Young Men (1898) and Mughals (1905) are over a century old. Popular City Club, from where current Indian skipper Sunil Chettri started his career a decade ago, is also floundering for lack of a regular practice venue.
In the last few years it has been observed that the DSA calendar varies, depending on availability of grounds. This is in sharp contrast to the well organized season, which stretched from April to December from just after Independence till the 1990s. The local league was held in the summer and monsoon months and finished by August-September. It was followed by the DCM and Durand football tournaments. Now there is no fixed schedule as the prices to hire grounds are exorbitant. Consequently, media interest has also declined and coverage of DSA League matches in local sports pages has dipped. Demographic and infrastructural changes in the capital have also affected football in the capital.
For instance, the President's Estate ground, a regular venue for local football is now out of bounds for security reasons. This trend started during the tenure of late Gyani Zail Singh (1982—97). When APJ Abdul Kalam was president of India from July 25, 2002 to July 25, 2007 he converted the once famous football ground, venue of one of Delhi's oldest football tournament, the Rajaji Cup, into a botanical garden. This complex was once the nerve centre of football in the capital and produced several state players; Chaman Lal, Sri Prasad, Pyare Lal, Lufte Ali, Gian, Girdhari Lal, Gopal Dass, Shane Alam, Chander Darshan, Aslam and others but now nobody plays or talks about local football in that area.
The Crescent grounds near the Indian Express Building in Central Delhi were once the venue for the A Division and B division league matches. Famous teams like the legendary Hyderabad City Police, RAC Bikaner and Leaders Club Jalandhar used to practice there when they came to participate in the DCM and Durand tournaments. Ex-internationals Yusuf Khan, Zulfikar (1956 Melbourne Olympics), Syed Nayeemuddin, Mohammed Afzal, Inder Singh (Asian All Stars), Gurkripal Singh and Magan Singh (captain of India in the 1974 Tehran Asian Games) have all practised on this ground. It is now an ornamental park.
The Mori Gate grounds, where Union Club and Young Bengal Association trained regularly are now part of the Inter State Bus Terminal (ISBT) complex. The Talkatora Gardens once the practice venue for Delhi's famous clubs New Delhi Heroes and Delhi Cantonment remains unused.
In the 1990s, the DSA conducted preliminary league matches at the University of Delhi's large playing fields(two football fields) in North Delhi. For the 2010 Commonwealth Games, this venue was converted into an athletics track and complex and so is unavailable. The Central Secretariat grounds near the Prime Minister's residence in South Delhi was a traditional venue for league matches since the 1970s but is now priced out of reach and costs Rs. 2,000 per hour. One of Delhi's most established clubs, Simla Youngs, six times league champions (1950, 52, 72, 73, 76 and 2005), practiced there for nearly half a century. Early in the 21st century, they even set up an academy and provided systematic age-group coaching there. Due to the exorbitant rent, they had to vacate this ground last year.
Local league matches have been played at the DDA Sports complex in Jasola (South Delhi) in the last few years. The rent is also Rs. 500 per hour. However, after pressure from the DSA president and Congress MLA Subash Chopra, the rent was reduced to Rs. 300 per hour for Delhi football matches.
In 2011, when Syed Shaheen took over as secretary of the DSA with Congress Mr. Chopra in his second term as president, activities started briskly. The senior division league was conducted in August—September and the final was held on 13 September at the Thyagaraj Nagar stadium. A new club, Delhi United, emerged champions for the first time beating Shahdara FC, coached by former Mohammedan Sporting player Surender Kumar, 3-2 in a closely fought final witnessed by large crowds. The Thyagaraj Nagar sports complex ground is affordable at Rs. 500 per hour. However, the playfield is used constantly for Delhi schools' sports trials and private sector sport meets and so is not in good shape.
The A division league is scheduled to start on Nov. 16 this year at the Akshardam practice ground of the Commonwealth Games Village. The main senior division league may not commence till either late December or early next year because Ambedkar stadium, the hub of football in the capital is unavailable. The daily fee for renting Ambedkar stadium was hiked from Rs. 500 to Rs. 5,000 per day. This made the venue out of bounds for the DSA, which does not have big sponsors. At the standing committee meeting of the Municipal Corporation of Delhi (MCD), pressure was applied to have the fees reduced. The MCD has relented but they want the backlog of payment cleared by the DSA before giving permission at reduced rates.
Delhi clubs have procured sponsors but they back out after a couple of years as due to absence of playing space, there is little mileage to be gained as matches are few. Six years ago, a major promoter, Osians, a Bombay based art auction house and cultural archive, also got associated with New Delhi Heroes. The founder chairman of Osians' Neville Tuli is passionate about football and hence the involvement. Osians had ambitious plans for ND Heroes but they backed out in 2008 as they were not getting value for their investment. Amity took over Indian Nationals for a couple of seasons but they left the club in a lurch. Three-time league champions Hindustan FC has regularly managed sponsors from 1996 onwards, from Coca Cola to security firms but none last for long. Same is the fate with Simla Youngs and Shahdara FC.
Old Delhi clubs in the past used to be financed by rich patrons in the area. The owner of Student Club (Delhi champions in 1991) ran a small hotel in the Old Delhi area and used a part of his profits to finance the club. As business declined, the fortunes of the club faded and they are now languishing in the B division. Similarly, Young Men was looked after by the Qureshi family, famous butchers of the Walled City area. Due to inflation, rising cost in maintaining a football club and escalating prices of player,s it is becoming impossible for a single family to look after a football club in Delhi. Expenses for the season, mostly player's fees are now in the range of Rs. 15-20 lakhs and returns are negligible. Young Men now fields a team of mostly students. Current league champions United FC are the most professionally run football club in Delhi at present and hope to play in the I-League,  2nd division this season. Hopefully they last long.
 The rich legacy of Delhi football is fading. Famous clubs of the past such as Usmania, Youngsters, Presidents Estate (league champions 1966 and 67) and Raisina Sporting (league champions 1961 & 62) are now defunct.  Club officials and DSA management committee must find solutions soon. A good beginning was made by former DSA secretary Narender Kumar Bhatia and other officials like Liaqat Ali and Bachi Ram to revive football in Old Delhi by holding a training camp for school children during the summer holidays. They should even try and procure permission from the local authorities for Old Delhi clubs to train at the vast expanse of vacant ground opposite the Rajghat area. Urgent solutions are needed to find grounds to play otherwise the legacy of football in the capital will further decline.