Disbandment of Mahindra United biggest shock of my career – Salgaocar coach David Booth
978 //
26 Nov 2012, 21:18 IST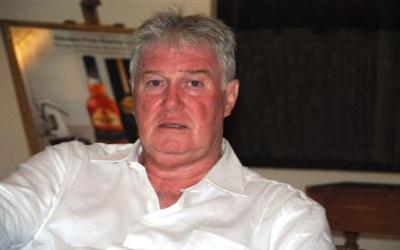 Englishman David Booth was one of the first foreign coaches to be successful in Indian football as he won the Federation Cup with Mahindra United in 2003. He also won the President of Maldives Invitational Soccer Cup with them that year and then in his second job in India, he got newly-formed Mumbai FC  promoted to the I-League in 2008.
In his second spell with Mahindra, Booth took them to a fourth-place finish in the I-League before the Mumbai club got disbanded.
After working in Laos, Thailand and Cambodia, Booth is back in India as the head coach of Salgaocar. Sportskeeda caught up with him for an exclusive interview.
What brings you back to India?
Well, my contract at my last job in Cambodia was going to expire and my agent told me that there is a possibility in India and eventually I took the Salgaocar job. You know, even when I was in charge of Mahindra and Mumbai FC, I liked the way Salgaocar played and was run so I am glad to be here and want to make them successful.
Is it true that you were approached by Mohun Bagan first?
Yes, Mohun Bagan did contact me but it didn't work out. It looked like they used me as a decoy to bring (Karim) Bencherifa.
Is it a bit ironic that after your public spat with Bencherifa in 2010, your return to India is a job that he had previously?
He (Bencherifa) wasn't happy that I was adjudged the best coach by the players at the FPAI Awards and then we exchanged a few words during a match in Mumbai. We have spoken a few times after that but we were never friends (smiles).
It has been a difficult start (one point in three games) for you at Salgaocar. What do you think you can achieve with this team?
Well, it's never easy when a new coach comes in the middle of the season and we have a tough run of fixtures (Churchill Brothers, Mohun Bagan, Prayag United, East Bengal, Dempo). Hopefully, we can get over this period with minimum damage and then with several home games in December, we have a great chance to win some points and kick-start our season. For now, my aim is to do well in the next game.
Looking back at your time in India previously, what was more satisfying? Winning the Federation Cup with Mahindra or gaining promotion to the I-League with Mumbai FC?
Both were important but I feel my time at Mumbai FC was really unique because I was there at the club from day one when it was formed and we had just three players! We were conducting trials and trying to sign players. It was a challenging task but very interesting and eventually we were delighted to be in the I-League.
How shocking was the disbandment of Mahindra United?
It was possibly the biggest shock of my career. We had a great team and probably would have gone on to win the league that season had they not decided to disband the club. At a crucial point of the season, the players were told that the club won't exist at senior level and thus they were concerned about their future and we lost our way.
What has changed in Indian football since the time you left?
There is certainly more money now for both Indian players and foreigners. But is it worth it? Well, only time will tell. Ideally, you would want all that money to be invested more on youth development but then again, all around the world we see foreigners dominating leagues. Even in England you see that clubs struggle to produce youngsters.