Federation Cup 2015: Pune FC face Bengaluru FC in crucial Group B encounter
1.88K //
04 Jan 2015, 18:33 IST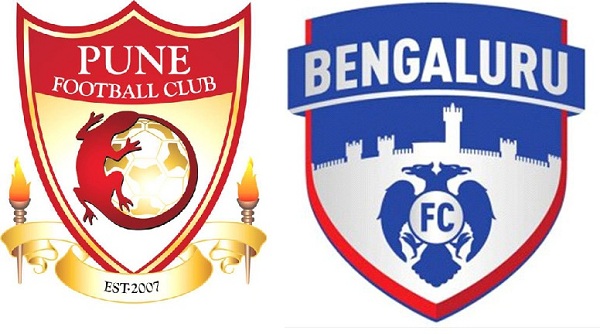 Vasco (Goa), Jan 4 Pune FC gear up to face I-League champions Bengaluru FC in a crucial Federation Cup third round Group B encounter at the Tilak Maidan here Monday.
The Maharashtra club go into the crunch clash with the sole purpose of strengthening their qualification hopes. A favourable result would better Pune FC's chances of qualification to the semi-finals for the first time.
While Bengaluru FC lead Group B standings with seven points after three games, second placed Pune FC (4 points) do have a chance of overtaking them on head-to-head with a win. However, with a lot of combinations still possible and four sides in contention for a semi-final berth ahead of the final few round of matches, the game is important for either side.
Going into the game after a win (vs Shillong Lajong 3-1) and a draw (vs Mohun Bagan 1-1) in their opening two games, Pune FC will be keen to maintain their positive run. However, Pune FC will need to be at their best and avoid any slipups.
Furthermore, the game will be the second time both sides face off in Goa this season and will be familiar with the style of play of the opponent. Incidentally, the pre-season game played in August at the Duler Stadium ended 1-1.
"The match against Bengaluru FC is very important because there is a possibility of qualifying for the knockouts. They are a very strong side and have been together for a very long time. Their team is mostly the same from previous season but they have strengthened in few positions," said Pune FC coach Karim Bencherifa after a training session at the Nagoa Football Ground Sunday.
Pune FC will be boosted by the availability of all 20 players who are fully fit. Having dominated proceedings in the second half against Mohun Bagan on New Year's Day, Pune FC will hope to put on a similar show against Bengaluru FC.
"I am very happy with the way we performed in the second half against Mohun Bagan. We dominated proceedings and created many chances. The game against Bengaluru FC will also be a physical game just like the one against Bagan. So I am looking forward to a strong performance from the boys," added Bencherifa.
Bengaluru FC go into the game on the back of a narrow 1-0 win over Shillong Lajong a couple days ago and will be playing their last group game which makes it a must-win for them.
They will depend heavily on the foreign quartet of defenders John Johnson and Curtis Osano along with playmaker Josh Walker and striker Sean Rooney. Captain Sunil Chhetri will once again lead while striker Robin Singh is expected to start.
Interestingly, the game will be the first ever competitive clash between both sides in a competition outside I-League. However, Pune FC do boast a better overall record against Bengaluru FC with a win and a draw in two games.