Have Liverpool moved on from Fernando Torres?
1.13K //
10 Nov 2012, 17:47 IST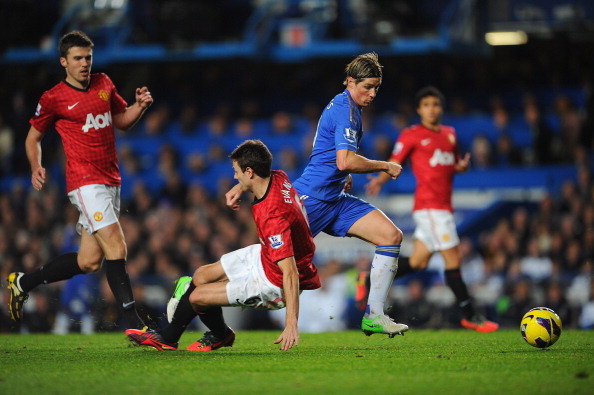 On the eve of Chelsea vs Liverpool, I wondered whether Liverpool FC are actually over the departure of Fernando Torres. Well, let me be honest. I was very disappointed when El Nino decided to move on and join Chelsea. It was honestly like my girlfriend left me for one of the guys I don't get along with.
Think about it, Fernando Torres left Liverpool to win trophies. To be fair to him, he did that. He won the FA Cup and the Champions League, which undoubtedly is the biggest trophy a player can win at club level in his first full season.
As a Liverpool supporter, do I miss him? I would be one of the biggest liars in the world in the world if I said no. The partnership and bond he shared with Steven Gerrard was at times, too good to be true. It's fair to say ever since Torres left the club, both players have not been able to perform to their potential.
Last season, when Fernando Torres won the CL and the FA Cup, I really had mixed reactions. You really do hate it when someone you associated yourself with for so long, decided to move on and were successful. But let's not forget even till date, he is not scared to mention how much he loves LFC and still is a huge fan. It hurts and pricks.
I know this might sound absolutely insane, but seeing Torres succeed is the best thing for Liverpool supporters. They can move on now. It's like coming to terms with the departure and with reality. He is a Liverpool supporter but he is not Liverpool's Number 9 (Liverpool supporters please don't bounce).
Times change. Liverpool under Brendan Rodgers have entered a new phase, nurturing young talent and giving them the opportunity. Finally trying to implement the football which Fernando Torres, Xabi Alonso, Javier Mascherano would have loved.
We did replace Torres with Luis Suarez and Andy Carroll, but let's just be honest, neither of them will ever be the player he was for Liverpool.
But then again, I wonder whether he will ever be the same player himself.