IFA Shield: East Bengal take on Prayag United tomorrow
803 //
08 Mar 2013, 00:52 IST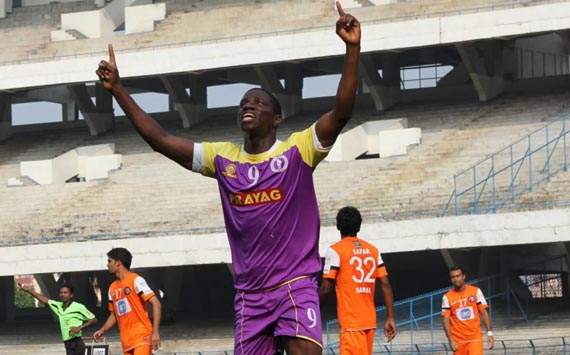 It is going to be a huge clash in the 117th IFA Shield, when two Kolkata power-houses meet. East Bengal take on Prayag United tomorrow in the Kanchenjunga Stadium at Siliguri. The Red & Gold Brigade have already cemented their place in the last four, but tomorrow's match is going to be an important one for the Prayag brigade, because if they lose tomorrow's match then they will have to beat ONGC later to March 11 to confirm their place in the next round.
Both the teams are in good touch as East Bengal beat Pailan Arrows in their first match in this IFA Shield by 1-0 and in the second match against ONGC, the Kolkata boys demolished the oilmen by 2-1. Prayag United is also looking good under their Dutch coach Eelco Schattorie. In their first match against Pailan Arrows, they thumped the young and inexperienced brigade 5-0.
It will a big test for East Bengal coach Trevor James Morgan also, as in the first meeting between these two teams in this I-League, Prayag United beat East Bengal 1-0. But it seems like Morgan will test his bench strength in this match. Also, the British coach would not want to take any risks before the semi-final as his two dependable foreigners, Andrew Barisic and Uga Okpara, are on a yellow card each. The boy with the golden feet, Manandeep Singh, who scored the winner for East Bengal in the last match against ONGC, might get a chance to start tomorrow's match besides Edeh Chidi. As per the latest news, East Bengal mid-fielder Lalrindika Ralte, who is playing quite brilliantly this season, got an unnecessary red card in their last match and was fined Rs. 10000 by the team management.
Meanwhile, the 5-0 victory over Pailan has surely boosted the confidence of the Prayag brigade. Captain Ranti Martins and Costa Rican Carlos Hernandez seem to be in good touch. Their Aussie striker Vincent also scored a goal in the last match. Ranti, who is currently the top scorer in this season's I-League, will surely try to be the highest goal scorer in the 117th IFA Shield also.
Trevor James Morgan has told his boys not to take this match too lightly. It is going to be an interesting clash tomorrow, as East Bengal will try to finish as the top team in their group, while Prayag United will surely want to book their place in the last four.