It's a blow that will wake up Mohun Bagan officials: Chuni Goswami
909 //
30 Dec 2012, 17:47 IST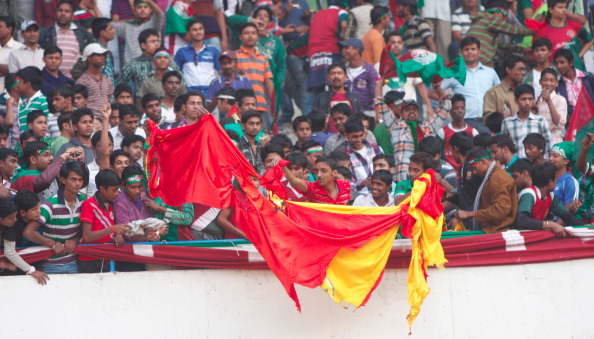 29th December 2012 can be termed as the Black Day of Indian Football when the 123-year-old club, Mohun Bagan were slapped with a ban of 2 years. The decision by the retired judge, Ashok Kumar Ganguly, came as a shock for the Moroccan coach of Mohun Bagan, Karim Bencharifa. But for the club veterans like Chuni Goswami and Bhaichung Bhutia, the ban was right.
For Karim, the decision was a total shocker. He did expect punishment, but didn't think that his club would be handed a 2-year ban. "It's  shocking news for me and all those who are associated with this prestigious club," said the Moroccan think tank.
Chuni Goswami, one of Mohun Bagan's best player to have ever graced the green of the Maidan, was in tears when he heard the news of his beloved club being banned from the next two seasons of the I-League. He thinks that since Mohun Bagan has no members in the core committee of the I-League, that is why they have been punished so brutally.
Goswami said, "We have no representatives in the I-League core committee. That tells us where Mohun Bagan stands." According to Goswami, the decision of not playing the second half of the fateful derby match on 9th December was taken by the officials and now the players and most importantly the die-hard fans of Mohun Bagan are facing humiliation.
Goswami slammed the decision of the officials of not playing in the second half of the match. "Every step taken by the club officials since 9th December 2012 was a  blunder. It's a blow that will make us wake up, but it came at the cost of the club's hard earned reputation," added Goswami.
India's former captain Bhaichung Bhutia, who had a stint in Mohun Bagan, too backed the decision.  For him, the club officials should have thought ten times before not coming out to play in the second half. He felt sorry for the team but thought the show had to go on.
Mehrajuddin Wadoo believes that the decision of not playing that match cannot have such repercussions. He said they didn't play that match as the spectators had gone berserk at that moment. Wadoo said, "That day we were scared after Nabi got injured. We feared for our lives and also about the spectators. A club of Mohun Bagan's calibre cannot suffer like this."