Karim Bencherifa Interview: "East Bengal have their weaknesses"
1.02K //
08 Dec 2012, 18:19 IST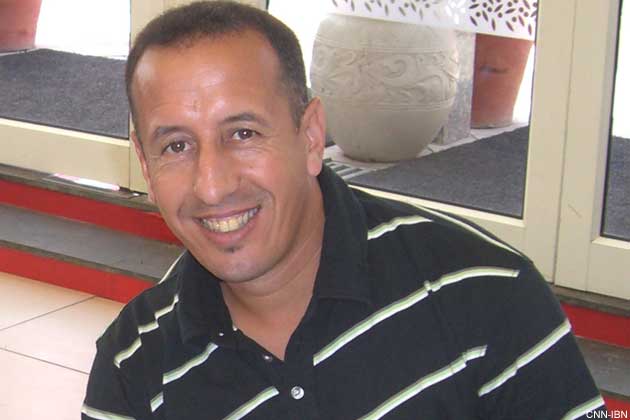 New Delhi - The derby match against East Bengal will be Karim Bencherifa's most defining game in his second stint with Mohun Bagan. A day ahead of the Kolkata derby, Bencherifa spoke at lengths about the significance of the derby, East Bengal's form, injuries to his players, the fans and a lot more.
Is the second stint in Mohun Bagan tougher than the first?
Surely! The expectations stay high and the timing makes it all the more significant. But I prefer to look ahead and hope things will work out well. I am comfortable with such challenges.
How have the preparations been ahead of the derby match?
It has been going well, although it has been hampered by the spate of injuries to many of my key players. I'm happy that some of them did join training on Friday. The body language seems to be positive and all of us are looking forward to the match.
Is the long list of injuries to key players a concern?
That has been the concern since I took over. But we are trying hard to get the players fit and back to the squad.
You came back from two goals down to level 2-2 in your last match (against Pune FC). Does it make you more confident?
I salute the fighting spirit that the players have shown in all three matches that I have been in charge, especially against Dempo, where we played with 10 men in the second half. Also, the manner in which we came back from a two-goal deficit against Pune FC was amazing indeed. Yeah, it was a huge relief.
What do you make of East Bengal's form?
We all know that East Bengal are a stable team. The fact that they have the same coach and players for almost 3 years has helped them a great deal. They are unbeaten for several games and have plenty of options in each position. But they have their weaknesses as well. Mohun Bagan haven't peaked as yet and we can be only better. The derby is a match where team standings don't matter. It's all about that day.
The last time you coached Bagan, you had some wonderful moments against East Bengal. Will this match be a turnaround for Bagan?
One can hope so. We need to work hard as a unit to achieve what we want.
Bagan are lagging behind in the points tally at the moment. Does that enhance the importance of the derby, keeping the fans in mind?
The fans stay on top of my priority list. The game is all for them. I know they sacrifice a lot for their club, so it's my job to try and make them happy with our performances. We need them to be behind us.