Karim Bencherifa is back in Kolkata to coach Mohun Bagan
697 //
20 Nov 2012, 03:55 IST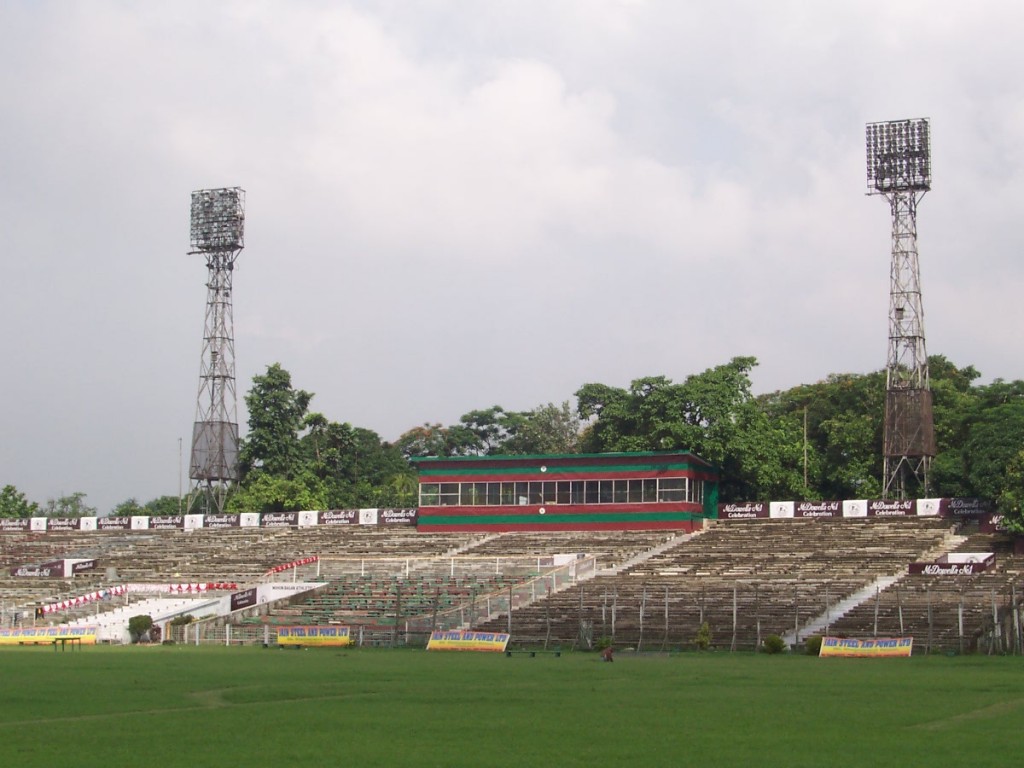 Moroccan Karim Bencherifa was introduced at a press conference as the new head coach of Kolkata giants
Mohun Bagan
AC at the club tent in front of a large media gathering. Besides Karim, in attendance were his assistant coach Mridul Banerjee, goalkeeper coach Hemanta Dora, assistant general secretary Srinjoy Bose, finance secretary Debashis Dutta and football secretary Uttam Saha.
Karim returns to Mohun Bagan for a second stint with the green-and-maroon and said:
"When I moved to Salgaocar, the team was fighting to save relegation. I was heavily criticized for moving to Salgaocar and many of my friends and few reporters said to me that I am taking a big risk and that it might hamper my career. However, in the next season they became I-League champions followed by winning the Federation Cup next year. I would like to quote Jose Mourinho here who said Judge me by my performance in the second season."
At the press conference Karim thanked Mridul Banerjee as interim coach, who has turned around the fortunes of the team which under Mridul got 10 points from four matches after an early elimination in the Federation Cup and two losses in the I-League under Santosh Kashyap.
Talking about his aim for the season, Karim clearly stated that he wanted to win the I-League title, something which he failed to achieve on his first stint with Mohun Bagan.
There have been question marks about the relationship between Karim and star striker Odafe Onyeka Okolie with news from a few years ago saying it was Odafe who forced Karim to leave the club, but the experienced coach praised the striker and dismissed the rumours by saying:
I have a good relationship with Odafe Okolie after I left the job of Churchill Brothers. In fact, I would like to share with you that in the year 2009, in my second year with McDowell Mohun Bagan, myself and Debashis (Finance Secretary Debashis Dutta) tried to rope in Odafe from Churchill and I had a lot of discussion with Odafa by phone, which would not have been possible if we had a strained relationship. Here also I would like to talk about partnership. After I became the Coach of Churchill Brothers, Odafe became the highest goal scorer in the I league for two consecutive season, which means I must have helped Odafe to score so many goals and also because of those goals that Odafe scored, I got my recognition in India.
A media savvy Karim Bencharifa was able to get through the opening day barrage of questions from the Kolkata media, now the results have to come in the matches to come otherwise the positive mood around Mohun Bagan will turn again into gloom and doom.