Kolkatans give thumbs up to soccer over cricket
977 //
09 Dec 2012, 21:45 IST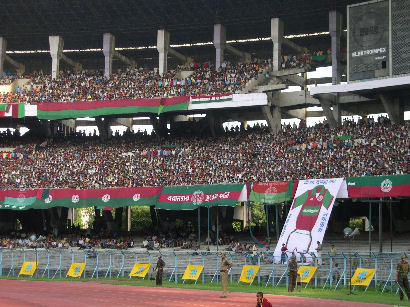 Kolkata - Cricket may be India's passion, but soccer is still Kolkata's religion.
While the final day's play in the India-England Test at the Eden Garden drew only around 3,000 people, a whopping one lakh-plus fans packed the East Bengal ground to watch an exciting clash between East Bengal and Mohun Bagan.
"Once again soccer has scored over cricket in Kolkata. One may argue that the crowd at Eden was bound to be small as India were on the verge of defeat. But then, what about the previous four days when the crowd never crossed 30,000?" said an avid soccer fan, Kushal Chakraborty.
However, the soccer fans also had to return disappointed as the match had to called off after violence broke out and Mohun Bagan refused to play in the second half.