Not expecting a farewell match from AIFF – Renedy Singh
1.25K //
15 Nov 2012, 17:04 IST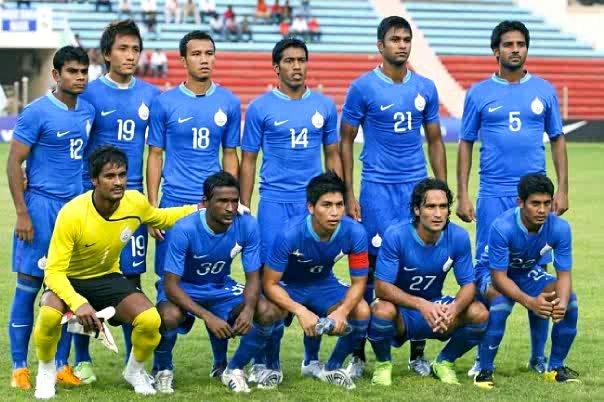 If one has to name the best Indian dead-ball specialist in recent times, Renedy Singh would be the unanimous choice. In fact, Renedy has been the best set-piece taker in Indian football for more than 16 years now and such is the quality of the midfielder that when it comes to technical ability with crosses, free-kicks and corners, he is as good as any foreigner that has played in India, if not better.
With over 70 caps for the national team and spells at both East Bengal and Mohun Bagan previously, Renedy has been there and done that in Indian football, having also won almost every domestic trophy.
Like for his long-time mate Bhaichung Bhutia, the pinnacle of  Renedy's career was playing at the 2011 Asian Cup. He was possibly India's best player in that tournament with stellar performances against Australia and Bahrain.
At 35, he is no longer in the national team but is the captain of Shillong Lajong and is yet to retire from international football. Former India coach Bob Houghton had attacked the AIFF during the 2011 Asian Cup saying that the Indian federation had let down talented players like Renedy and the player himself agrees completely with the Englishman and thus doesn't even expect a farewell worthy of his ability and achievements.
"Well we know how it is here in India and how things are done by the AIFF. I haven't retired from international football yet but I am not expecting any farewell match. I want to keep playing for a few more years at club level and see how much I can help Lajong," he told Sportskeeda in an exclusive interview.
Looking back at Bob Houghton's reign, Renedy pointed out that Indian football could have benefitted much more had the Englishman come to India a little earlier.
"I wish I played under Bob much earlier in my career. Not just me, I think every player who has played under him will tell you the same. He has shown Indian football the way forward as now you see so many players from the Indian Arrows team in the national side and the formation of the Arrows team was his idea. He started the trend of having camps abroad and gave us the self-belief that we can achieve results at international football," he said.
Practice makes perfect
Born in Imphal, Renedy has come a long way to become technically well-adept with the dead ball and he credits that to practice and hard work.
"I used to practice taking shots a lot from a very young age like I would take at least 100 daily. There is no shortcut, you can only become a good set-piece taker with regular practice," the Manipuri stated.
Houghton emphasised a lot on set-pieces and even now we see India often score from corners and indirect free-kicks. But Renedy struggled to pick a dead-ball specialist among youngsters and instead named two of his former national teammates Steven Dias and Clifford Miranda as the best in the business from the current lot.
Last year, Renedy trained with Norwegian club Tromso and taking the example of Brandon Fernandes, who is on trial with Leicester City, he encouraged youngsters to try their luck abroad whenever they get a chance.
"Even if you don't get a contract, even training and having sessions abroad will improve both the technical and tactical sides of the game," Renedy said before praising Sunil Chhetri for getting a contract with Sporting Lisbon 'B' and backed the India captain to become a first-team regular there soon.
Renedy opined that hosting the U-17 World Cup will be a big boost for Indian football but stated that clubs must become serious about youth development if India wants to improve on the international stage.
"If we do host the U-17 World Cup I hope we get more stadiums and the infrastructure improves. But the focus has to be on youth development. I think new clubs like Lajong, United Sikkim and Pune FC are doing great in this regard but the big and established clubs have to do more. It is important that every club has U-14, U-16 and U-18 sides and eventually bring their own players through the age-group teams to the senior side," Renedy said.