Roman, and that Reality Game Show in India
1.11K //
09 Dec 2012, 11:34 IST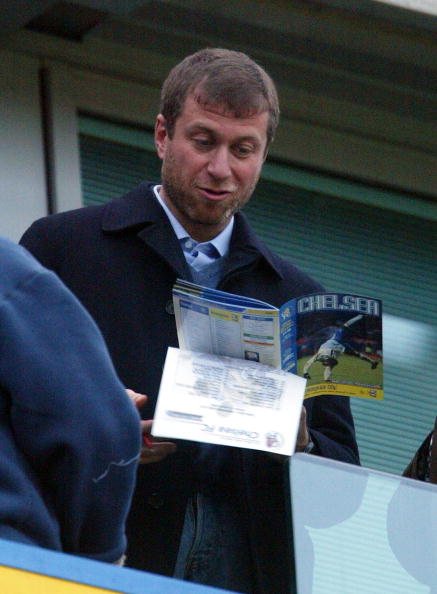 In 2003, two men decided that enough was enough. What they loved was teetering on the brink of being destroyed, or worse still, being forgotten. They had the gumption and charisma to single-handedly rescue their respective drowning ships, and how. They faced sceptics, detractors and bemused naysayers, and silenced them with the brilliance of simple action. Sure, they had the resources to make this possible, but then again, so did a lot of other people. They took it upon themselves to take the plunge, and that faith in their own ambition has been justly rewarded.
Now, nine seasons in, both their dreams are at a very important stage. It is almost make or break for both of them; this, in spite of them achieving far more than what they thought was possible. The honeymoon period for both has ended and the extraordinary luck that often seems to ride with the most daring is now looking pretty ordinary.
Both these men have always been at the helm of things, so much so that they are synonymous with their 'projects'. Both these men have been respected and feared; now they are being hated. It's not jealousy that caused the hate – that's easy to deal with. This is the hatred of fans who think that a mockery is being made out of what began as a genuine attempt at creating something absolutely epic. The "shock 'n awe" is wearing off, and the admiration is now paving the way for disgust and angry helplessness. Of course, neither of them have ever really let petty things like fans' opinions affect them – their egos hardly let them look beyond themselves.
I'm talking, of course, about Roman Abramovich, owner of Chelsea FC, and Raghu Ram, creator of MTV Roadies.
They're both looking for something, or someone, whom they haven't really found yet. That one face, that one person, who is the embodiment of everything they stand for – it hasn't been found yet. As the years roll by, the answer seems to be getting even harder to answer; indeed some say it's almost impossible. Such a person doesn't exist; he can't, surely. What will it take for someone to be a Chelsea manager? What is a Roadie? Who can possibly answer these questions?
As people sit and scrutinise the Russian's eccentricities, I sympathise with the man. Just like Raghu, whose sincere efforts at finding a Roadie haven't really been rewarded, Roman too is rather despondent, what with his inability to find the perfect manager. Just like a Roadie isn't just a Karizma-riding adventure-seeking free spirit, the perfect manager cannot just be a Champions League delivering club legend. No, it's something bigger than that – it just Has to be.
I wonder if Raghu and Roman are the Dr. Manhattans of this world – they see what others cannot, or will not. Even though a Roadie can scarcely be more different from a football manager, is it possible that they're but the same? Is it possible that Raghu and Roman are looking for the same thing?
Thankfully, Raghu helps us try and figure this out by keeping his shortlisting procedure transparent. It is fairly simple. The first round is a written round, where there are a set of questions you need to answer, and solely on the basis of that, you get shortlisted for a personal interview with the man himself. The answers which you fill out should be good enough to catch his eye; you cannot be dour and expect the job to be handed to you. Only 'Arry can do that.
Now I am absolutely certain that this written test is no different for Roman. Why should it be? It seems like a foolproof method. In fact, after meticulous research, I found this exquisite article that might help you become a Roadie. It might also come in handy for any managerial aspirant who might be interested to take up the mantle at Stamford Bridge.
I am now quoting the article, which is a what-to-do, and what-not-to-do set of invaluable tips on how to become a Roadie, or indeed, a Chelsea manager.
Concentrate on Ideas more than Flashy Words
Don't write "Main sabka Baap hu" but show how you are the baap by making your form edgier than the rest. Highlight your achievements and lay more emphasis on your views rather than trying to establish something that's not really you. Okay, Mr. Scolari?
Be Different but not a Wannabe
When answering any question, make it a point to be innovative instead of writing something hi-fi but cliched. These questions give you an opportunity to assert your individuality and you should do exactly that. Shows like Roadies look for different characters and not someone who wants to be like someone else. Tsk tsk Mr. AVB. You think sitting on the touchline on one knee is original?
Remember What You Write
This should be the foremost thing on your mind when you are filling out your form. They're definitely gonna take the opportunity to screw you on whatever you write and you should at least know what you're getting screwed for. 'I will win the Champions League this season'. RDM made the costly mistake of writing this down twice.
 Do Not Abuse Raghu Roman
After all, Roadies is his show and he can throw you out as he may wish. There are better ways of seeking attention so let this temptation pass. It was hard for Mourinho to do this; I bet Carlo handled it far better, although to be honest, it didn't really help him, did it?
They Aren't Looking for Winners
When going through a form, what the judges seek is the ability to stand out from the crowd. Don't worry if you're a loser. You have an equally good chance of being selected as this show looks for different characters. We have Rafa Benitez and Avram Grant who can vouch for this.
As if this ordeal was not enough, there is the interview these managers need to give after passing the written round. The questions asked are, not unlike those in Roadies, seemingly irrelevant. But they are actually integral to the functioning of the club, or how effective the manager can be. For example, 'Do you have a girlfriend?' seems like a most inappropriate question to ask a manager, right? It also seems unnecessary, till you realise this is John Terry's club. Or 'What is your favourite animal?' , 'Do you think talent should be honed or bought?', 'What shoes are you wearing?', 'Do you speak English?'
I wish AVB had revealed his interview questions to the press. Actually, I wish Roman had learnt from Raghu and made the interviews visually accessible to the entire world. Now That would be a good idea!