Spoil SPORT
852 //
10 Dec 2012, 23:37 IST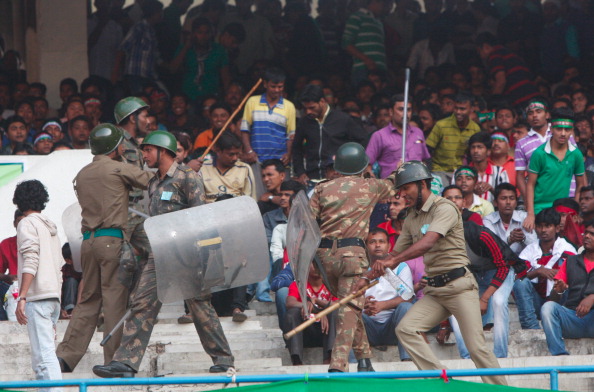 Sunday was a long-awaited day for supporters like me, but the flame extinguished when the match got abandoned.
It takes a lot of courage and passion for a female supporter like me to witness the derby live at the stadium. I still remember when my passion for football amplified, as I was then a school-going girl. I was stopped from going to the stadium, and was repeatedly told that the stadium held a filthy environment during the game. Still, my extreme eagerness and passion for football brought me to the stadium. To witness the derby for the first time was breathtaking, and since then, I have had a certain attachment towards the Yuva Bharati Stadium. This feeling is somehow inimitable and perpetual, and a person who has never been there won't be able to appreciate it. The passion and the fanaticism are simply staggering.
Manchester United defender Rio Ferdinand was left with blood pouring from his face after being struck by a coin thrown from the crowd in the dying stages of the Manchester derby on Sunday. The match was not abandoned or stopped. It continued and ended after FULL TIME. Shall we call it spirit or the SPORTSMAN spirit?
Here in Kolkata , the highly charged-up game snowballed into madness soon after one of the spectators hit Nabi on the face, as play was held up for about 15 minutes. During the intermission, the Mohun Bagan officials held a meeting and announced that they would not play any further. Mohun Bagan handed over a letter to the match commissioner citing the players' safety and law and order issues as the reason for the abandonment. Shall we call them cowardly or intelligent?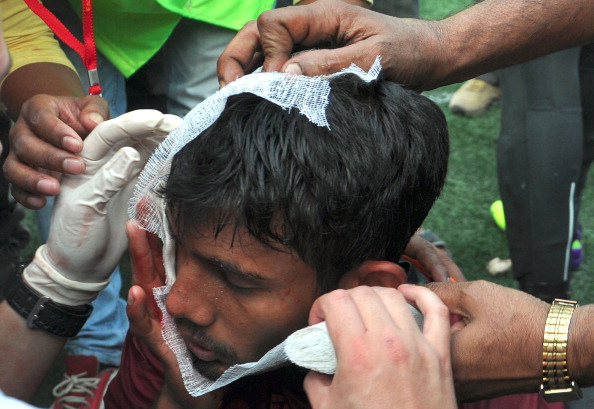 A lot of controversy has taken place since then. "We will demand compensation from the host club till the time the player is fit to turn out in a Mohun Bagan jersey," Mohun Bagan general secretary Anjan Mitra told reporters at the club tent on Monday. On the other hand, match commissioner Gulab Singh Chauhan submitted his report to the All India Football Federation (AIFF). The AIFF has been doing some tough talking, suggesting that all the matches involving Mohun Bagan so far this season could even be treated as "cancelled", and the club could be debarred from taking any further part in the league.
Being a football lover, I am highly disappointed. This kind of agitation is seen every time there is the big match between East Bengal and Mohun Bagan. Then why did a team suddenly decide to walk out of the field, discontinuing the match and leaving thousands of supporters discontented?
Even some renowned ex-footballers were quoted as saying: "The players and officials should soon gather some more hardihood."
We supporters are also anticipating the same, and are hoping to see a better and cleaner match between the two big teams next time round.