Sporting Clube de Goa: Will it be 13 or 30 for Jerry Boima Karpeh?
1.06K //
16 Jul 2013, 00:13 IST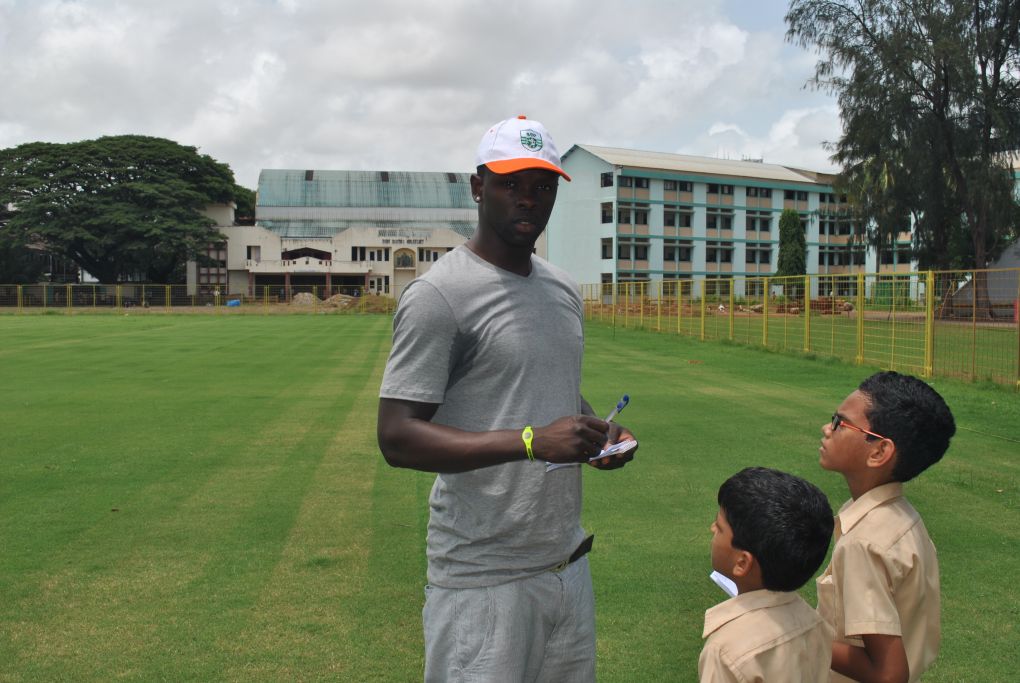 "I have informed the club that I would like jersey number 30, because thirty goals is a good target for any striker to aim for," stated Jerry Boima Karpeh in Panjim on Monday after leaving Pune FC to join Sporting Clube de Goa.
The Flaming Oranje will be Jerry's 13th club in as many years and he is hoping that 2013 will prove a lucky omen as he is set to turn thirty next year.
Jerry was born in the Liberian capital Monrovia where the famous ex-footballer George Weah hails from. George Weah remains the only person ever to win the FIFA World player, European player and African player of the year awards in the same year (1995) and was a massive role model for Jerry as a kid.
Jerry himself was an inspiration to his younger brother Kailo Karpeh who currently plays in Australia for Jubilee FC. Jerry also has spent the most part of his career Down Under and has since gained Australian Citizenship, which qualifies him as an Asian player.
The towering 6 foot 3 inch striker is no stranger to Goa, having played briefly for Churchill Brothers SC and won the IFA Shield with them, before moving to Singapore.
For Pune FC, he spent a lot of time starting as a substitute. His standout performance was coming off the bench against Shillong Lajong FC to equalise twice and drag his team back from the clutches of defeat to earn a point in a 2-2 draw last season.
With the Flaming Oranje, he is hoping to get more first team action as the I-League rules have now changed, allowing four instead of three foreigners to start.
This change, however, has not made Jerry complacent and this is evident by his decision to start pre-season practice early, when the foreign players usually have the luxury of a little extra holiday before joining the camp.
"I feel Jerry will add a new dimension to our forward line and give us the aerial advantage we need to stay competitive," remarked the Sporting Clube de Goa President Peter Vaz.