Stats: 77 foreigners have been signed by I-League clubs this season
3.02K //
18 Feb 2014, 02:28 IST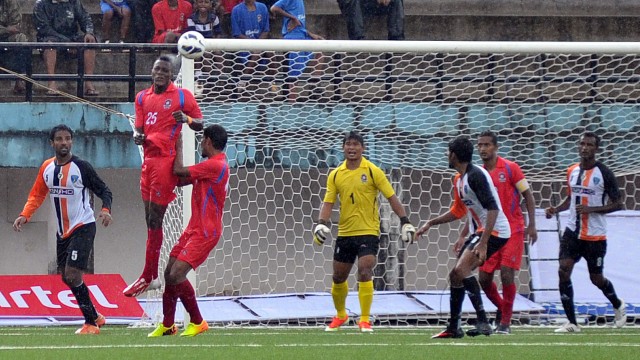 After a slow start, I-League's winter transfer window turned out to be busy as 12 of the 13 clubs added players before the deadline of February 15. East Bengal was the only exception and it's understandable considering the fact that they are believed to have the best squad.
9 out of those 12 active teams made changes (and in some cases additions) to their foreign department. One of the demerits of the first phase of the I-League was the rule that allowed clubs to change foreigners at any stage as long as a mutual agreement was reached. In previous seasons, foreigners were only allowed to be changed if there was any serious injury.
Some of the clubs exploited the rule and changed foreigners during the season with two sides signing at least nine foreigners.
The table below shows the final status of each club's foreign department going into the final three months of the season along with the outstation players that they had signed earlier in the campaign. Overall 77 foreigners were roped in by I-League clubs between last summer and February 15 with three of them (Ranti Martins, Tolgay Ozbey and Zohib Islam Amiri) switching clubs.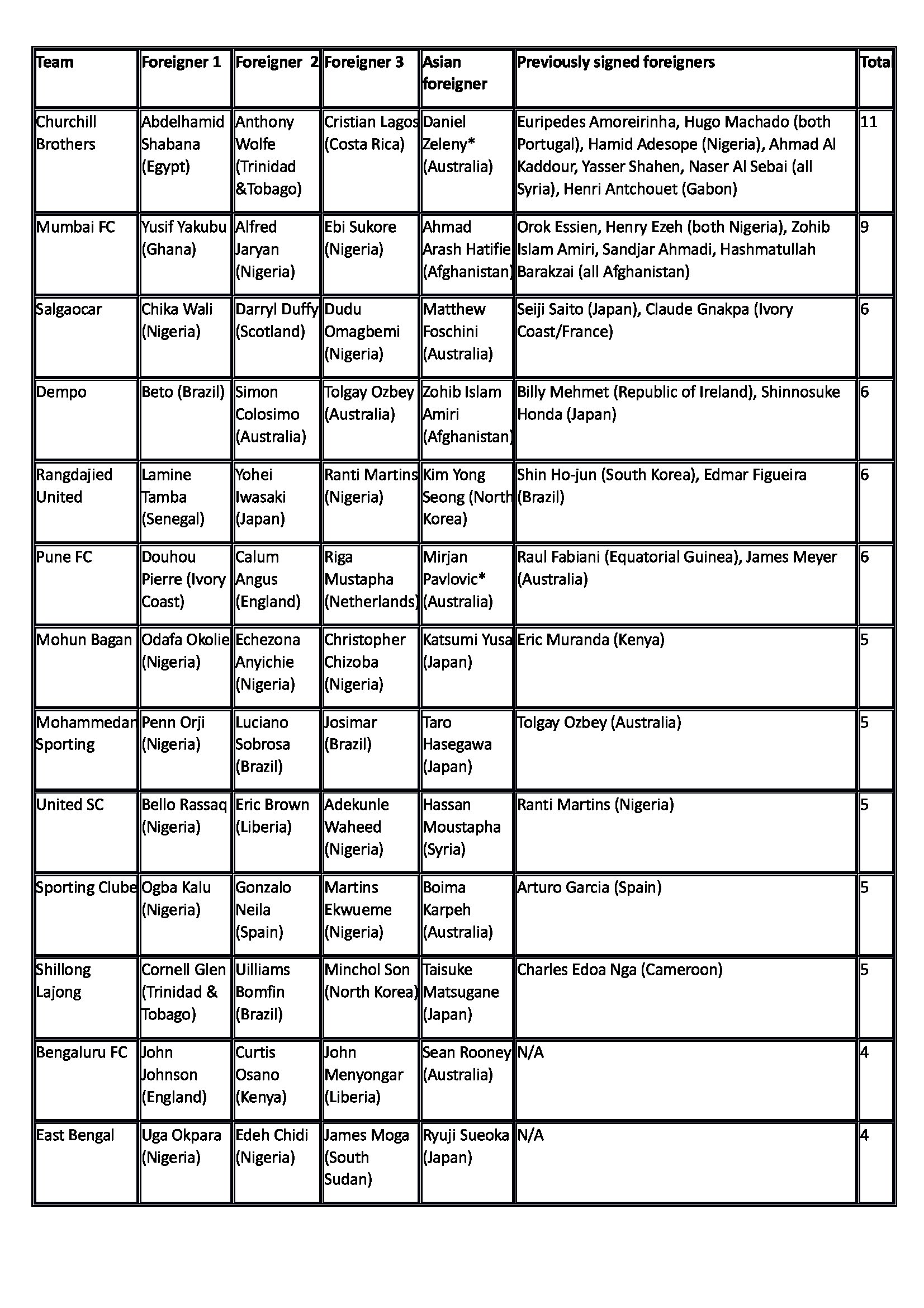 * Subject to official confirmation
Churchill Brothers and Mumbai FC have certainly capitalised on the 'new rule' but it's not a surprise to see them in the relegation battle because of the numerous changes. Churchill Brothers could argue that the change of foreigners helped them win the Federation Cup but selecting quality foreigners at the start of campaign might have seen them in the top five at least. The Red Machines incredibly signed as many as 11 foreigners. Although none of them were goalkeepers and most of them forwards so it would be difficult to form an XI comprising their imports.
By contrast, the two clubs (East Bengal and Bengaluru FC) who haven't changed any of their foreigners remain on course for the title with the latter leading the table after 15 rounds. Shillong Lajong have actually used only four foreigners in the I-League as Cameroon signing Charles Edoa Nga wasn't eventually registered and the north-east club also have benefitted from the stability as they are in the top four.
Another title contender, Sporting Clube, too have used only four foreigners in the I-League so far with Nigerian midfielder Martins Ekwueme only being recently signed due to Arturo Garcia's injury.