Tension in Kolkata Derby - Match abandoned after first half
3.28K //
09 Dec 2012, 16:05 IST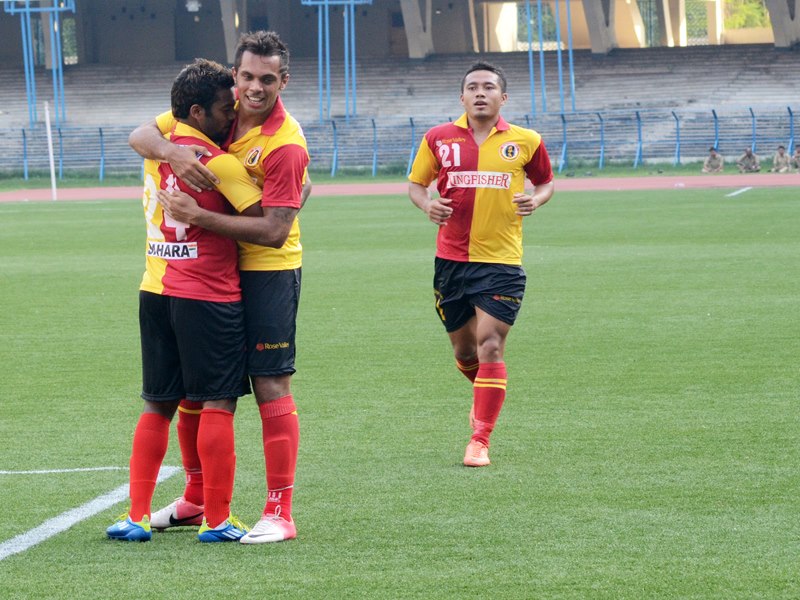 The much-anticipated Kolkata derby between Mohun Bagan and East Bengal turned into a disaster, with the match being abandoned after Mohun Bagan refused to take the field for the second half.
It was all happening in the Salt Lake Stadium at Kolkata. The derby was on and with more than one lakh spectators gathered to watch the most hyped football game in India, Harmanjot Khabra headed a free kick form Mehtab Hossain into the post to give East Bengal a 1-0 lead.
Tension was in the air and when the game neared the end of the first half, something from the stands, probably a stone, hit Syed Nabi on his head, at which point the real drama started.
Then the whole ground went mad as Odafa Onyeka Okolie picked up a needless red card from the match referee. Khabra won a free kick on a foul by Nirmal Chettri and then Odafa rose from nowhere, man-handling the referee. Odafa was given his marching orders but he refused to move, provoking another argument with the match officials.
Meanwhile, Nabi was bleeding badly and he was stretchered out by an ambulance. Snehashish Chakrabarty was substituted in his place to finish the first half.
More drama unfolded after the first half as Mohun Bagan decided against sending their team to the ground. Only the East Bengal players and the match referees were present on the field. It was demoralizing to see the Mohun Bagan officials picking out the players' kits from the ground.
The Bengal Police had a tough time maintaining law and order in India's most awaited football match.
With Mohun Bagan handing over their letters to the AIFF, this definitely seems to be a bad example set by a leading club.