The fate of the Kolkata Derby lying in the hands of a single member committee
825 //
16 Dec 2012, 23:47 IST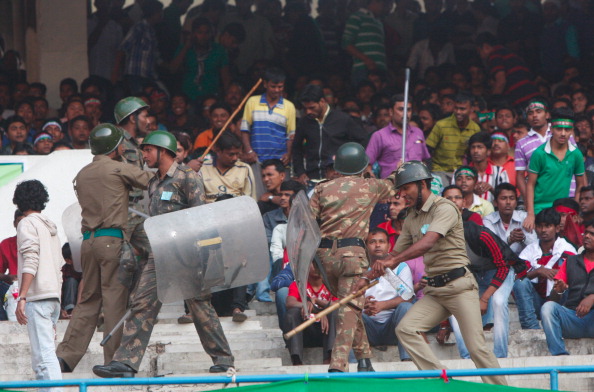 One week has passed. Still there is no sign of a concrete decision regarding the fate of last Sunday's Kolkata Derby, which eventually got called off because Mohun Bagan players were not in a mood to continue the game after the first half because of the brick that hit Rahim Nabi's face. There was also a conflict among the fans in the stadium. Mohun Bagan will play their next I-League match against Sikkim United on December 23. As after last Sunday's match there was a rumour going around regarding a possible ban for Mohun Bagan, it seems that a decision on the matter might come before 23rd December.
As per the latest report, Mohun Bagan will get a chance to defend themselves and give their explanation to a committee. At first, it was decided that this issue would be solved in the I-league's core committee meeting. But as some members of that group are closely attached with either Mohun Bagan or East Bengal, All India Football Federation (AIFF) secretary Mr. Praful Patel decided not to give this sensitive task to any group.
Mr. Patel also contacted the emergency committee members to take a close look on this issue. But at last he decided to make a committee of a single member. The name of that person will be announced tomorrow.