Title contenders Churchill face Salgaocar challenge
901 //
26 Mar 2013, 17:48 IST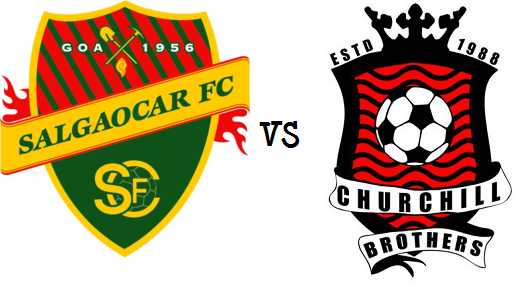 Mapusa (Goa), March 26 (IANS): Churchill Brothers Sports Club are keen to turn the screws on title-challengers East Bengal during a top of the table I-League football clash against Salgaocar here Wednesday.
Churchill Brothers are two points ahead of East Bengal in the I-League title race and have a match in hand.
"ONGC was a disappointment because we could have so easily won the match. We missed too many chances and their goalkeeper brought some incredible saves off Beto in the closing stages of the match," said Churchill's technical director Subhash Bhowmick.
Should they manage a win, Bhowmick is confident that the title is then theirs to lose.
"Five points lead with five matches to be played is advantageous. It will put us in the driver's seat," said Bhowmick.
Churchill Brothers had scored a narrow last-minute victory against Salgaocar in the first leg but Bhowmick himself admits Wednesday's battle will be far more difficult because David Booth's side is now completely transformed.
"Salgaocar are a tough team. They have rebuilt their side and are now as good as anyone else in the competition. We have to be at the top of our game," said Bhowmick.
Salgaocar's nerves have been calmed with a solitary goal victory over Mumbai FC in the last game but they still need some more points under their belt to be completely sure of avoiding relegation.
Salgaocar are currently placed ninth with 23 points from 21 matches.
Salgaocar will be happy to welcome goalkeeper Karanjit Singh back into the squad. Karanjit served a one-match suspension after he was red-carded against Sporting Clube de Goa. Brazilian striker Josimar Martins da Silva remains suspended.