Why Chelsea cannot lose Frank Lampard
1.30K //
29 Mar 2013, 21:09 IST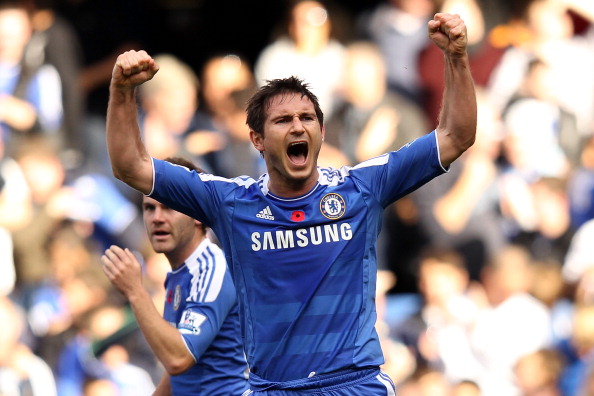 There are a number of reasons why Frank Lampard is an asset to Roman Abramovich and not just an aged liability. The top five reasons why he deserves to be awarded a new contract are:
1. Experience
Aside from John Terry and Petr Cech, Frank Lampard is the only other vastly experienced player in the current Chelsea squad (who frequently stars in the playing XI). Although he lacks the pace and trickery of his successors – Oscar, Hazard, Ramires and Mata – he comprehensively beats them at experience. His experience will not only be crucial on the field but will also be helpful for the young lads to develop.
2. Loyal and fan favourite
Signed by Chelsea from West Ham back in 2001, Lampard has never looked like leaving the club. Because of his work-rate and respect for the club, he has been a fan favourite. With the departure of club legend Didier Drogba, Champions League pioneer Roberto di Matteo and hiring of Rafa Benitez, the fans are already restless. If "Super Frankie" was to leave the club at the end of this season, surely the fans aren't going to be too happy about it.
3. Prolific goal scorer
With 200 goals already, he is on the brink of becoming the highest ever goal scorer for Chelsea. Considering Abramovich's current policy regarding players over the age of 30, if Lampard gets past 202 it is fairly certain that he will remain CFC's top goal scorer for many years to come. He has scored goals consistently in all the seasons he has played for Chelsea. Amongst midfielders in the Premier League, he has the most hat tricks (three), and twice he has scored four goals in the same game.
4. Dead ball specialist
Apart from scoring in open game plays, Lampard has been regularly converting penalties and free kicks in his tenure at the Bridge. He can keep his calm and slide the ball past any goalkeeper with ease. Lampard has scored more than 90% of the 54 penalties he has taken in his career! His composure from the spot will be sorely missed.
5. A leader
Frank Lampard is the man the side turns to lead them in the absence of John Terry. He is the vice-captain and was the one who led the Blues to Champions League glory last year when Terry was suspended. Lampard leads even without the arm band.
Above all, his goal-scoring ability and leadership skills will be thoroughly missed by his team-mates and fans.
The most important reason why Abramovich should sign back Frank Lampard is because there is never going to be a Frank Lampard again!