Why we all love the game!
878 //
04 Nov 2012, 20:43 IST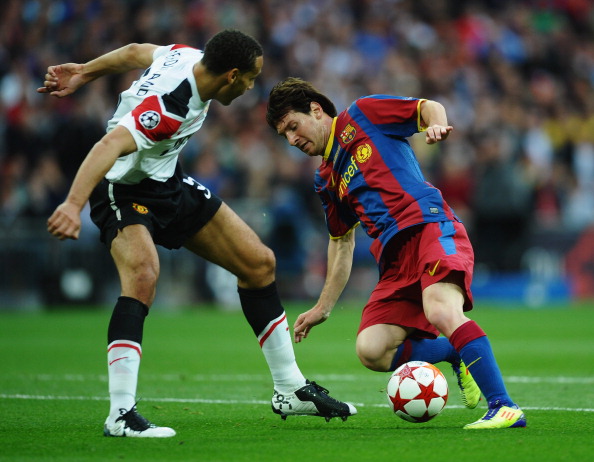 Football is a game which sets the blood racing in your body for the whole ninety minutes, not only for the players but for the viewers as well. The beauty of the game is that one can't predict the winner till the last minute whistle is blown.
The games become more beautiful to watch when the teams make it difficult for the other team to have some constant possession and there is a constant threat for a goal from the other team. The game is more attractive to watch when the other teams under constant pressure counter attacks and scores against the odds.  The games become more open and the best part is that you can't predict the winner.
The teams like Barcelona, Manchester United, Tottenham Hotspur and Arsenal are the few teams who play eye soothing kind of football, however the consistency is the main ingredient to be a stand-out footballing team. And in my opinion Barcelona and Manchester United are the two clubs whose games are most entertaining to watch.
Management of the teams is an essential part for any club to be recognized as the best teams and the two teams i.e. Barcelona and Manchester United, have just the right back room staff to encourage, motivate and lay down the right tactics for the players to win the matches week and week out.
In my opinion the secret behind these two teams being at the summit of their leagues is because the most important men, the coaches, have been at the respective clubs for a very long time and they have the passion and zeal to still give the supporters of the club what they want.
However, the tactics of both the teams are totally different if compared. Barcelona on one hand are always on the attack even when they are defending, where as Manchester United play as the situation demands.
For Barcelona the team revolves among the three stars – Messi, Xavi and Iniesta. Thought they depend highly on Messi, the team have very strong home based players who come through their youth academy and perform brilliantly at the highest level such as the likes of Fabregras, Pedro, Xavi, Iniesta, Puyol, Pique, Valdes and many more. Even their coach Josep Guardiola was a product of the youth academy and started his career with Barcelona B. Hence they have a very strong youth academy.
Manchester United performs as a group. The team is a perfect blend of youth and experience which helps them sail in the sea even when storms come their way. Alex Ferguson has been at the helm for 26 year now, it's all bread and butter stuff for him.
I hope these two teams come face to face in the 2013 Champions League final and we all witness the greatest spectacle of sport between the two world class teams.