Six Indian boys get a taste of Hotspur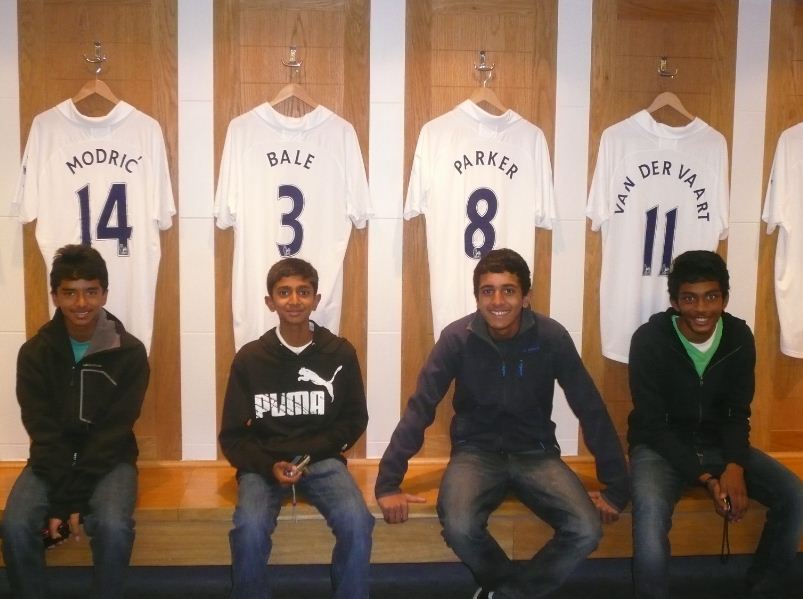 Bangalore, 5th March 2012: LeapStart, India's premier physical education and sports program has been successful and instrumental in changing the approach and outlook of the six boys it had chosen earlier for an opportunity and experience of training at the Tottenham Hotspur FC academy. The effort to empower aspiring footballers with the opportunity and experience truly enriched the skills of the six. A week at the English Premier League (EPL) team's training camp has changed the approach and outlook of these bubbling lads. They now look forward to make a promising career in football.
Coach Pradyum Reddy, a UIFA Acertified coach, was delighted with the ways things panned out during the week-long sojourn. Pradhyum put the visit to Tottenham in perspective: "The week at Tottenham Hotspur Football Club has impacted their perspective of football as a sport and also themselves as players. They got a first-hand look at how a pro team trains, how players develop, not just their skills but their body, their mind and even behaviour. Discipline and dedication are what pushes a player from being good to great. The boys were able to train at the academy for a week and got a taste of how serious the sport is taken and the commitment required by them. They had a thrilling time not only with the coaches at the academy but also interacted with some of the First Team players and even got a chance to witness a practice session played by seasoned players of the club."
Pradhyum emphasized "Players from India need to witness the culture differences as well as the training and methodology differences that are there in different countries and how football players train at an international level." He continued, "LeapStart is taking steps like this to start sowing the seeds for the future champions of Indian sport. The players who travelled to UK got a once in a life time experience and it definitely changed the way they look at the sport. They have come back to India not only with stories of their trip but with a new look on life and the sport they are passionate about. It truly was an extraordinary experience and their first of more to come through LeapStart — India's premier physical education and sports program."
Talking about his experience in Tottenham, young Vishal said: "It was really amazing. It was a totally different experience. In Tottenham they train much different from what we do in India. They show you how to play with the ball, instead of making us do a set of drills. As two coaches were attached to four
players, they could concentrate on our skills. I have improved in this one week outing to Tottenham. I am more confident and a better player than I was before I left Indian shores."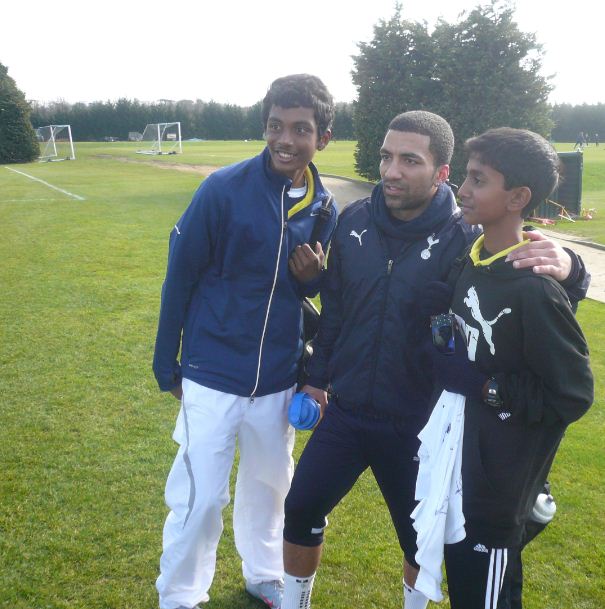 The 15-year-old from Indus International School was hopeful to play league football in India. "Hopefully, I get selected to play for some league team." he said.
Ashok, one of the promising six lads who trained at the Tottenham academy, was elated at meeting the first team players from Tottenham. "We met all the first team players from Tottenham. We saw a Premier league match between Chelsea and Bolton. It was a great experience," said Ashok, the youngest, at 15, to play B division football league in Bangalore. He represents Presidency School, South Bangalore.
Pavan, at 12 years old who was the youngest to have earned a place at the LeapStart – Tottenham Hotspur Football Experience said "It was a great trip. The experience was good. We got to train under  some Tottenham academy coaches. Their style of teaching is different from how it is in India. They taught us new technique and new drills to improve skills," said Pavan, a sinewy lad from Greenwood High."One day we got to watch the first team training. After training they came over to us. We got their autographs and pictures. Personally, it was really good to get pictures with Adebayor," said Pavan, who aspires to play in the Indian league.