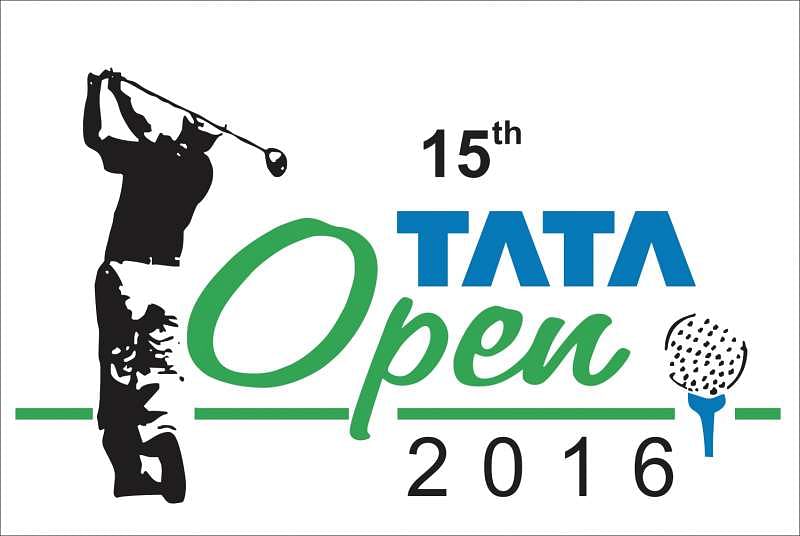 Shubhankar Sharma resumed his pursuit of winning the Race to Royal Calcutta Golf club/Rolex Rankings with a sizzling 7 – under – par – 64 in the 1st round of the TATA Open at Golmuri Golf course in Jamshedpur.
He started his round in a shaky manner and found himself sitting at one over par after eight holes. However, he then rallied to make an eagle and four birdies in his ensuing 5 holes.
Shubhankar hit a gorgeous approach shot with his utility 2 iron into the par 5 ninth which set him up with an ideal four footer for an eagle. He dropped that putt and kickstarted a flurry of birdies which saw him birdie the 10th from 12 feet, 11th from 8 feet, 12th from 6 feet and the 13th hole from within 10 feet. He kept his momentum alive and followed up with a string of pars on the following 3 hole stretch from the 14th to the 16th hole.
Shubhankar who as his eyes firmly set on winning the order of merit had a funny incident on the 17th hole, one which is quite a rare occurence and would only happen on Indian golf courses. He struck an electricity pole over the green with his tee-shot on the par 3 hole and to his good fortune, got to replay the shot and he stuffed it to 2 feet to set up a kick-in birdie.
He rode the good wave of luck and got home with another birdie on the 18th. He hit his second shot to the front edge on the par-5 18th and made an up and down for birdie to close on a high.
" I was one under on my front-nine and the eagle on the last hole going out kicked me into gear. I"ve never really had a better 10 hole strech ever and I'm pleased to have turned it around today into a low one. I lipped out for an ace on the 17th on my reshot which was quite something and I played the par 3's well overall which always helps the scorecard."
" I want to continue my hot run of form, I have played really well at home and want to do the same things in these last two weeks of the season. Finishing number 1 on the Rolex rankings is the top priority now but at the same time, I want to stay committed to my process and not think too much about what is at stake."
" Finishing number 1 on the Indian tour is a big motivating factor and I have dreamt about doing that since my junior Golf days. At the same time, I don't think there's any pressure, I want to set targets for each event and play them one at a time."
" Playing on the Asian tour gives me a lot of confidence and playing on that tour which is a notch above the PGTI, I feel I am well prepared every time I play at home."
" I started the season really well but then I wasn't playing too well on the Asian tour. When I sealed my card in Asia, I think it gave me a lot of confidence and freedom to do even better next year and in the remaining few events of 2016."
Also Read: What's in the Bag: Shubhankar Sharma at the TATA Open
"Compared to 2014 where we had to travel to Beldih golf course after 9 holes, the course is playing really well and the course has become a lot tighter. The fairways are much narrower and the rough is up so I think it will be a challenge for the players and it is something I look forward to."
---
Aman Raj who is enjoying a good break-out season on the PGTI fired the second best round of the day for a 6 under par – 65. He started off the first tee and made birdies on the 2nd , 3rd and 4th holes to be 3 under par after 4 holes. He kept his card clean and then made another couple of birdies on the 7th and 8th holes to go out in 5 under par.
He moved on to the back nine and made another birdie on the 12th hole but gave a shot back on the 16th. He bounced back on the very next hole to get back to 6 under par which was his final score for the day.
"The course wasn't playing tough until the wind picked up, I thought we got to see the teeth of the course once it got up and it became a lot different. My strategy for the next 3 rounds will be the same; to give my best and play to my strenghts."
"I won an amateur event at Golmuri last year. So I feel quite comfortable at this course. I took most of my chances today even though I feel that I missed some opportunities on the par-5's.
"I'm quite happy with my performances in my first season as a professional. I'm inside the top-40 in the rankings at the moment and looking to finish within the top-20 in order to get a direct berth in the final stage of next year's Asian Tour Q-School. However, I'm not thinking too much about the Emerging Player race despite the fact that I'm just slightly behind the leader, Veer Ahlawat."
Also Read: Tour Insider: In talks with the leading candidate for the PGTI Emerging player of the year award, Veer Ahlawat
Sujjan Singh put together a solid round of his own to sit tied-2nd after round 1. He had an incredible start to his round as he made back-to-back 15 footers on his first 2 holes for a birdie and an eagle start. He faced another eagle putt on the 4th hole of about 10 feet but had to settle for a birdie. All in all, he played solid except for a bogey on the 6th before matching his front nine score of 3 under on the back nine with 3 birdies and no bogeys.
Sujjan said, "I just missed out on the playoff last year. This is another good start. I missed a few eagle opportunities today having misread the lines. It wasn't easy scoring towards the end as the wind picked up on my last six holes.
"I feel my game has been on an upswing over the last few weeks and my ball-striking is also getting better. I'm looking forward to a strong finish to the season."
---
There was a host of names further down the leaderboard at 5 under par. The likes of Noida's Gaurav Pratap Singh, Panchkula's Angad Cheema, Abhijit Singh Chadha of Chandigarh and Delhi's Himmat Rai, all shot identical rounds of 66 to sit in a tie for fourth.
Shamim Khan who tops the rolex ranking charts fired a 3 under par – 68 to sit in a tie for 13th place.
Defending champion, Mukesh Kumar who played in the tougher afternoon conditions turned in a score of even par – 71 to be tied for 46th place.
The highlight of the day came from Wasim Khan who made a hole in one on the par 3 17th of 149 yards. he too turned in a score of even par – 71 to be tied for 46th place.
The local contingent did not fare so well on day 1 with Jamshedpur's Pintu Rajak only managing a round of 1 over par – 72 to be the highest ranked local player in T-63rd ahead of Karan Taunk, who was a further shot behind in T-70th position.