Indian golfer Anirban Lahiri talks about his career journey
2.47K //
09 May 2014, 17:49 IST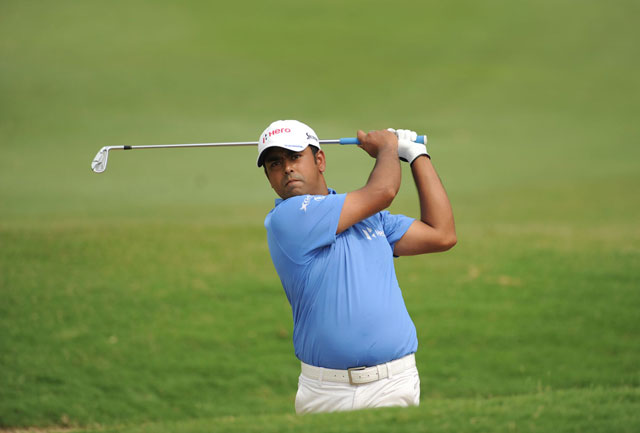 Kuala Lumpur, May 9 (IANS): The first time Anirban Lahiri came into prominence on the Asian Tour, it wasn't quite because he had produced wonders in a golf tournament.
Back in November 2008, Lahiri couldn't believe his luck when he got into the Singapore Open as the first alternate following Ian Poulter's withdrawal at the 11th hour and the Indian stepped onto the first tee in the company of Major champion Phil Mickelson and Asian great Thaworn Wiratchant.
"That was my claim to fame back then," Lahiri laughed.
It was indeed a baptism of fire which backfired as rounds of 80 and 76 saw him finish ahead of only six other golfers in the field of 150.
Fast forward to 2014 and Lahiri now sits happily at the summit of the Asian Tour Order of Merit following his victory at the Indonesian Masters and three other top-10s. The 26-year-old's transformation from one of India's leading amateur golfers to the country's top player is the result of plenty of hard work, dedication and pure focus.
He has taken enough trips to the hard luck salon and suffered knocks in his fledgling years which, he reckons, have shaped his career. Lahiri believes if he can stick with the winning recipe, it will take him to a Major victory.
"I was just a fledging newbie and I've learned so much since then. It was a humbling experience, playing with Thaworn and Phil at that time. My game wasn't rounded back then. I didn't know what was going on around me. I was totally in awe of Phil and those 36 holes went by like a flash," said Lahiri.
He admitted he was too young then to learn from the experience of playing alongside two greats. It was only in 2009 that Lahiri's career took a steady climb up the fairways.
"It's been a gradual climb for me. It was a lot of hard work and dedication. People expected me to win on my first year as a pro but it was only in 2009 when I started improving, after playing professionally for a year and a half," said Lahiri, who is now a four-time Asian Tour champion.
After an uneventful rookie season, he enjoyed better fortunes in 2009 which included a third place finish at the Indian Open to finish 24th on the Order of Merit.
But in 2010, he struggled and kept his card only at the penultimate tournament in Cambodia where he faced the most "intense pressure" of his young life.
"I was outside the top-60 with two events to go and was out of form. In Cambodia, I had some serious pressure and I needed to make $10,000-$15,000. I played out of my skin and under such intense pressure as the guys on the bubble were grouped together and I managed to finish fourth. That was a huge mental victory," he recounted.
Lahiri then sat down with his coach of 13 years Vijay Divecha and agreed they needed to make improvements on his approach towards the game. He then subscribed to Vipassna, one of India's oldest form of meditation.
"Then I won the Panasonic Open India for my first Asian Tour title. But the rest of the year was a slump. I let go of my focus and took it easy. It was such a relief to win and I took my foot off the gas. But I learnt from that and won again in 2012 and 2013 and was determined to not let go. I kept pushing hard, kept learning."
Lahiri also paid tribute to Divecha, whom he said was the only coach who told him to not change his natural ability.
At World No. 65 today, Lahiri is determined to break into the top 50, which will give him access to the World Golf Championships and Majors.
"These things motivate me. The Order of Merit is one of the few goals that I have for this season and I've put myself in a good position," said Lahiri, who has earned $240,900 so far.
"I want to push and see how far I can go. The sky is the limit. I just need to get into more Majors and then hopefully have a chance to win."